Aimé Mpané
Bach to Congo: Mixed Media and Sculpture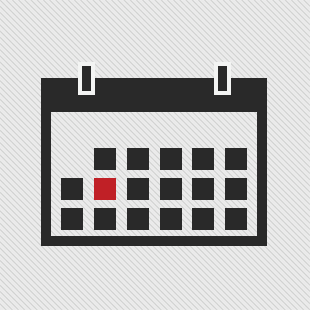 du 07 Décembre au 27 Janvier 2007
Arts plastiques
Skoto Gallery – 529 west 20th street, 5fl, ny 10011 New york – États-Unis
Illustration : Congo, l'ombre de l'ombre (Congo, Shade of the Shade), 2005, installation. 4,652, stems of matches , wood, leather, 75″x71″x75″ (190x180x190 cm)
Français
Skoto Gallery is pleased to present Bach to Congo – a solo exhibition of installation, sculpture and paintings by the Congolese-born artist Aime Mpane. This will be his first show in New York. The reception will be on Thursday, December 7th, 6-8pm and the artist will be present.

Aime Mpane's work is informed by a political consciousness that came out of his experience, an awareness of Africa's colonial history and an ability to track and highlight the ironies and injustice which characterize the relationships that evolved between Africa and Europe since the Berlin Conference of 1885 which divided Africa into artificial territories of European control. Much of the interest of the imperialist nations was in the Congo region of Central Africa, upon which King Leopold of Belgium had set his eyes for its rich human and natural resources. The violent atrocities that ensued during this period of exploitation and domination are well documented and continue to affect modern Congolese society.

His hauntingly beautiful installations combine sculpture and found objects to evoke the expansive possibilities of life and art while questioning the human condition of the people caught within this painful colonial history. He acknowledges the past and offers a redemptive vision for the present, the future and hopes of Africa renewal by forcing viewers to conjure pictures in their mind's eye. Included in the show is the installation « Congo, l'ombre de l'ombre (Congo, Shade of the Shade), 2005 which will be on view for the first time in New York. It was last exhibited at the 2006 Dak'art – Dakar Biennial in Senegal where it won the first prize of the coveted Fondation Jean Paul Blachere (France) Critics Award.

The centerpiece of the installation is a life-size figure intricately assembled, using 4,652 stems of matches glued together and standing solemnly in front of three tombstones made from wooden cut-outs as human shapes lying on the floor. Congo…1885 is handwritten on a cross that sits atop of the middle tombstone, a pair of worn-leather shoes is placed at the feet another. There is a poetic and theatrical quality to the installation as light transforms the figure's open sculptural form, casting a long shadow on the wall and ceiling of the space around it. The shadow looms over the work and gives it a temporal dimension – an allusion to how events of that fateful Berlin Conference of 1885 still impact heavily on the socio-political realities of Congo today. Unlike the bronze monuments of Africa's colonial conquerors, Aime's installation uses fragile materials to pay homage to the departed while serving as a means of eliciting a contemplative and emotional response from the viewer.
Powered by