Romuald Hazoumé
Artist's Talk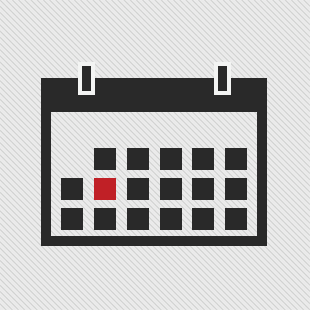 Le 22 Mars 2007
Horaires : 00:00
Arts plastiques
Tate Modern – Bankside, SE1 9TG London – Grande-Bretagne
18.30-20.00 / visuel : Romuald Hazoumé, ARTicle 14 2005, October Gallery, London © Romuald Hazoumé
Français
One of West Africa's leading visual artists, Romuald Hazoumé has worked with many media throughout his career, from discarded petrol canisters, oil paint and canvas, to large-scale installation, video and photography. As the British Museum presents the UK premiere of his major work La Bouche du Roi, Hazoumé talks with Christopher Spring, artist and curator of the Museum's African Collections, about the people, ideas and materials that have shaped his extraordinary career.

Humorous and wryly political, Hazoumé's practice often engages deeply with local and international history to deliver incisive social commentary. In the mid 1980s he began sculptural experiments with black plastic jerry cans, ubiquitous in Benin for transporting black-market petrol from Nigeria. Weakened from being expanded over flames to increase their capacities, the full jerry cans are typically transported in great clusters on motorbikes, often resulting in fatal explosions. Hazoumé has used the cans as a potent metaphor for all forms of slavery, past and present, drawing parallels with the vessels' role as crucial but faceless units within commercial systems, dangerously worked to breaking point before being discarded. In the installation La Bouche du Roi, he expands and builds on this metaphor to haunting effect.

Romuald Hazoumé was born in 1962 in Porto Novo, Republic of Benin, and now lives in the coastal town of Cotonou and works in Porto Novo. His work has won widespread critical acclaim, and has featured in exhibitions from the Saatchi Gallery's'Out of Africa' to, more recently, the Menil Collection in Texas, the international touring exhibition'Africa Remix', and installations at the World Museum, Liverpool, the Guggenheim, Bilbao and the Musée Quai Branly, Paris. Currently he is also participating with a major outdoor sculpture in the exhibition Uncomfortable Truths: the shadow of slave trading on contemporary art and design at the Victoria & Albert Museum and with panoramic photographs in the exhibition From Courage to Freedom at the October Gallery, London.

In collaboration with Africa Beyond and October Gallery, London

Tate Modern Starr Auditorium
£7 (£5 concessions), booking recommended (réservation en ligne via le long lien ci-dessus ou par téléphone 020 7887 8888).
Powered by