Olu Amoda
Head & Tie: Fashion Architectonic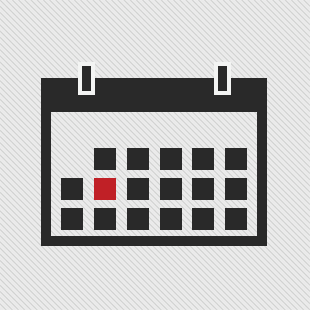 du 10 Mai au 30 Juin 2007
Arts plastiques
Skoto Gallery – 529 west 20th street, 5fl, ny 10011 New york – États-Unis
Français
Skoto Gallery is pleased to present « Head & Tie: Fashion Architectonic », an exhibition of welded steel and mixed media sculptures by the Nigerian-born sculptor Olu Amoda. The reception will be on Thursday, May 10th, 5-8pm and the artist will be present.

Olu Amoda's sculpture has always sparked critical engagement with the public due to his ability to create engaging works that address some of the relevant issues of our time, as it attempts to investigate how individual perspective and reality is influenced by societal group consciousness, treating memory as a cultural rather an individual faculty. To the artist, art must engage individuals in a very deep and personal way, and in ways that may not be shared by every member of the society, art also can forge common bonds among various groups and since the creative process is always a collaboration of some kind or another, strive to create something that matters not only to oneself, but to others as well.

His work indicts the social and political reality around him, a reality shaped by his perspective as a leading African artist of his generation whose work continues to help shape perceptions about the aesthetic and cultural character of the continent. At a time, when so much attention is being given to the works of African artists who live and practice outside Africa by curators and exhibition organizers in the West in constructing narratives on contemporary African art practice, Olu Amoda and other artists who live and work in the continent, provide an alternative, optimistic stance in the repositioning and rewriting of art historical discourse with deep insightful commentaries and observations on the social, economic and political realities of modern Africa.

As a long-time faculty member in the sculpture department at the Yaba College of Technology, Lagos, he has also maintained an active studio practice in the city since the start of his professional career in the early nineteen eighties. Lagos – Nigeria's boisterous economic capital is a postcolonial city that takes second place to no one in breathing a reality that confronts with dense and varied forms of life, a variegation of lifestyles and colors and an intermixture of motifs that brings Nigeria and indeed all of Africa together in one fist. It is a city where the secular meets the profane and untold extremities are resolved into a common sensibility, and as aptly stated by the noted Nigerian political scientist and essayist Odia Ofeimun « There is in Lagos, a certain openness, a showiness, freedom from custom »

Away from the homeland now for almost a year, Olu Amoda is visiting sculpture professor and artist-in-residence at Appalachian State University, Boone, North Carolina and in this brief sojourn, has found some moments of quietude in the idyllic campus/studio located at the Blue Ridge mountain in the northwestern part of the state to reflect, contemplate, be inspired and create the body of work for this exhibition – his first New York solo – and other large scale sculpture that will be included in a group show « Out of the Ordinary: Spectacular Craft » at the Victoria and Albert Museum, London in the Fall, 2007.

In this body of work, the artist draws upon the fashion, the head-ties and the lifestyles of the high and low society women in Lagos, as well as the textures, harmony, dissonance and the complications of urban living through the subjective lens of his experience, knowledge of the formal language of sculpture, metal lines and forms to create works that are evocative, capture the vitality and dynamic of cosmopolitan Africa, and the power of mass and space to clarify the spirit of the people. He is aware of function and experiment in the creative process and possesses a strong ability to draw in space by cutting, rolling and bending metals or fusing found objects – not with a pencil, but a welding torch

Olu Amoda's work involves welding several found objects including iron, a tough unyielding material lacking in the fine sinuosity of the precious metals to create sculpture that are full of powerful contrasts. They are gritty and seductive, brooding and redemptive, personal and monumental all at the same time. The power of the work derives from its combination of abstract shapes with pointed references to the human form while the use of other materials enhance the crisp contours and imparts a solidity typical of conventional sculpture that are imbued with enigmatic beauty that reflects subtle understanding of context, respect for tradition while embracing modernism, and capable of attaining a synthesis between matter and space.

These work are rich in meanings and metaphors, they transform observed reality, and yet remain uninterested in creating a mere description of this reality, giving priority instead to the representation of the ideal. Like in most of his other sculptures and commissions over the years – many of which are in private and public collections in Lagos, Africa, Europe, Asia and the Americas – he is well aware of the value of the foreign exchange of culture, and his alluring technique and material in engaging viewers to explore the work's subtexts, and in the process, become part of an experience. They are a true gift of art from a sculptor who knows the masks of the past and the future in 3 dimensions.
Powered by