Mohammad Omer Khalil
You don't have to be…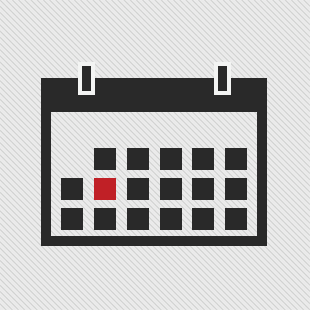 du 17 Avril au 24 Mai 2008
Arts plastiques
Skoto Gallery – 529 west 20th street, 5fl, ny 10011 New york – États-Unis
Français
Recent Work

Skoto Gallery is pleased to present « You don't have to be… », an exhibition of recent mixed media work by the Sudanese-born artist Mohammad Omer Khalil. This will be his third solo exhibition at the gallery. The reception is on Thursday, April 17th, 6-8pm, and the artist will be present.

Mohammad Omer Khalil's recent work speaks a multilayered language that is at once personal and full of thoughtful inclusion. As one of the country's best known master printmaker, he effectively translates aspects of the subtle textures and sophisticated tonalities that are characteristics of his etchings into lucid formal explorations. His use of a wide range of materials, styles, and techniques reflects a longstanding commitment to extracting textured patterns and images from his immediate environment which he combines with an innate ability to construct compositions of detailed sophistication and surface qualities. There is no hierarchy of images – the path of visual exploration for each composition is of our own choosing, and the viewer interprets the progression of images as though reading a language system.

While the images and objects selected for inclusion within these compositions may not be personally symbolic, they do reveal much about some of society's socio-political and cultural issues of our time with the use of advertising posters from the 1960s by Levy's Real Jewish Rye. The exhibition title, « You don't have to be… » was excerpted from these iconic posters that were seen throughout the NYC subway system with the slogan – « You don't have to be Jewish to love Levy's. » This landmark advertising campaign on racial discourse in America broke many old rules and set new standards while engaging the viewer in political debate against the backdrop of the product. Although each poster had the same simple copy, the image of an ordinary person changed every few weeks – the young African American boy, the smiling Asian gentleman, the Native American man, and the Italian woman – each startlingly incongruous with the ethnic concept of the product. « This for me was incredible, » says Khalil. Thus, by presenting us with a series of signs that encourage multiple readings, the artist takes us on a dip in the pool of social memories, associations and mental permutations.

Born in Burri, Sudan in 1936, Mohammad Omer Khalil graduated from the prestigious School of Fine and Applied Art in Khartoum in 1959. He proceeded to Florence, Italy in 1963, where he studied fresco painting and developed his printmaking techniques. He moved to New York City in the late 1960s, and has taught at several institutions including New York University, Columbia University, Pratt Institute and The New School University.. Khalil is widely traveled and has participated in numerous exhibitions in Africa, Middle East, Asia, Europe, and the Americas. Major awards include 2001 and 2003 National Academy First Prize in Printmaking; 1993 First Prize, International Biennial of Cairo and 1991 Bronze Prize, Osaka, Japan. Collections include The Metropolitan Museum, New York, Brooklyn Museum; Bibliotheque Nationale, Paris, France; Grenoble Museum, Grenoble, France, Institut du Monde Arabe, Paris; Museum of Modern Art, Osaka, Japan; The Jordanian National Museum, Amman, Jordan, Museum of Modern Art, Baghdad, Iraq and The National Museum of African Art, Smithsonian Institution, Washington DC.
Powered by