Tracey Rose – Waiting for God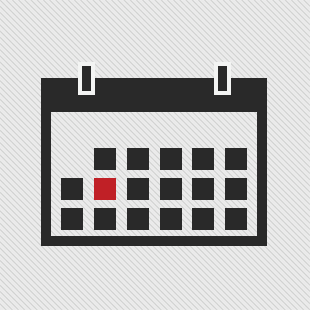 du 22 Février au 17 Avril 2011
Horaires : 00:00
Arts plastiques, Photo
Johannesburg Art Gallery – Klein Street, Joubert Park, // Johannesburg – Afrique du Sud
Français
Opening reception: Sunday 20 February, 2011, 4pm
The Johannesburg Art Gallery presents Tracey Rose: Waiting For God, the artist's first large-scale solo exhibition to be held in South Africa. Spanning over 15 years of work, the show examines Tracey Rose's unique and complex visual language. With an emphasis on the cyclical nature of her work, the exhibition unfolds in a series of single-room installations in which the artist's performance-based practice is represented through photographic and video work, as well as in an extensive archive of past live performance works.

Tracey Rose belongs to a generation of artists credited with reinventing the artistic gesture in post-Apartheid South Africa. Within this fold, she has defined a provocative visual world whose complexities merely those of the task at hand. Refusing to simplify political realities for the sake of clarity, the artist creates rich characters that inhabit worlds as interrelated as the many facets of one's personality. Her reference to theatre and the carnival tradition also places her work in the realm of satire. As such, it skilfully and mischievously articulates the often-contradictory motives of a new culture that remains conservative and provincial, and of an art world too eager to re-connect with European and American centres of power. Going further, her work points to how equally eager the « centre » embraces the « new kid on the block », within the master narrative of art history as represented by museums and the academy.

Her work has consistently questioned and challenged the prevalent aesthetics of international contemporary art centres, as well as the emergence of a dominant cultural narrative of struggle and reconciliation in South Africa. In a previously unseen work, Just What Is It That Makes Today's Children So Different, So Appealing? (2005-2007), Rose unveils the jarring realities of her own surroundings in a creative collaboration with a group of children from the Johannesburg suburb of Riverlea Extension, dubbed'Zombie Town' by locals. As its title suggests, the work plays on early Pop Art's interest in popular experience of modernity. This vision of the modern culminates in a movie ad-libbed by the children, whose candid rendering of daily life encompasses blatant violence, cinematic magic, and hope in a generation that confronts reality head-on.

Working with performance, often for the lens of a camera, Tracey Rose places her body at the centre of her practice. She inhabits the roles given to Africans, to African women, and to women in a male dominated world, swallowing stereotypes whole. In her quest to understand the source of the cultural meanings that define human conditions, Rose is inevitably led to religious myths of creation. In a series of works such as Lucie's Fur, version 1.1.1 (2003) -eight photographs and an accompanying video work – the references are as varied as the puns and riddles that thread them together. Lucifer meets Lucy, the first female hominid with no relation to Adam's rib, whose fur, as the French spelling of her name suggests, may refer to Gustave Courbet's L'Origine du monde (The Origin of the World).

The scope of Rose's work is not limited to the boundaries of South Africa, and it indeed quickly found a global, humanist echo. This is the case with Ciao Bella (2001), an operatic video triptych based on the story of Christ's Last Supper featuring twelve female characters, all enacted by the artist herself, which provides a unique outlook on Western notions of femininity. In The Cockpit (2008), Rose confronts issues of misery, intolerance and hatred. Filmed for the South African Broadcasting Corporation and broadcast on national South African television, this play is a surreal soap opera which turns into a trial of the highest possible entity that can be held responsible for human destiny: God himself.

Rose's artistic investigation has consistently engaged with the notion of humanity, a fleeting one at best, given the context from which the artist understands it. In other words, while she has been concerned with the role of blind nationalism and religious dogma in her own country, she has broadened the scope of her investigation by using South Africa simply as a lens through which to understand the world and human condition within it. This has allowed her to address some of the most vexing problematics of contemporary civilization with seriousness and with the ease afforded to her by her singular approach.


Tracey Rose: Waiting for God is jointly curated by Khwezi Gule (Johannesburg) and Renaud Proch (New York), in association with Linda Givon. The exhibition is co-produced with Bildmuseet, Umeå University, Sweden, where it will be presented in September 2011. A publication related to the exhibition is forthcoming.
Powered by