Jodi Bieber / Between Darkness and Light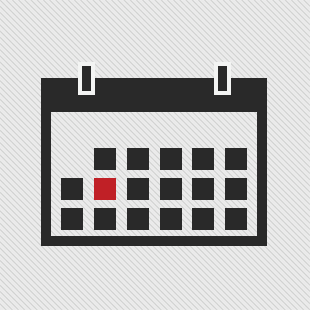 du 31 Mars au 30 Avril 2011
Horaires : 00:00
Photo
Goodman Gallery Cape – 3rd Floor, Fairweather House, 176 Sir Lowry Road, 7925 Cape Town – Afrique du Sud
Français
*

In an exhibition at Goodman Gallery Cape titled Between Darkness and Light, award-winning photographer Jodi Bieber explores the twilight that she experienced in the decade following the advent of democracy in South Africa. Curated by Liza Essers and Storm Janse Van Rensburg, the show is a selection of work from 1993 to 2004, primarily revealing Bieber's more rarely shown independent series, as well as some of her earlier work as a press photographer. In each case her idiosyncratic style traverses and ultimately defies categorisations such as photojournalism and visual art.

"For me," explains Bieber, "photography was a vehicle to discover my country." She began her career as a media planner, but a pamphlet advertising a course at the Market Photo Workshop (MPW) drove her on a very different trajectory. After studying at MPW she built up a portfolio, showed it to Ken Oosterbroek, and began working for The Star and other newspapers and magazines, both local and international. Yet increasingly Bieber's creative autonomy asserted itself, and she would ultimately become consumed by her own projects and interests.

"From the very beginning I was working on my own projects and doing my newspaper and magazine assignment work as well," she says. "Both were equally important to me – imagine covering the first democratic elections! But while you're covering it, you're still a person and there was a lot of death happening around me… even though it was a jubilant time." Fellow photographers in Bieber's circle at the time were killed on the job, such as Oosterbroek, and some, including Kevin Carter and Gary Barnard, committed suicide. "So I was in quite a dark space, but the country was moving into lightness."

Between Darkness and Light reveals this strained shift. Essers and Van Rensburg have selected pictures from the series Between Dogs and Wolves: Growing up with South Africa, which was published by Double Story in 2006. Also included are several photographs that were taken during the same period as Between Dogs and Wolves, but left out of the publication. "It's really about the twilight of the ten years that followed [the end of apartheid]," says Bieber. "It's between darkness and light, where you don't know if a dog is a wolf or if a wolf is a dog." In one of her photographs street children sleep in a storm-water drain. A man who told her he was a social worker led her to these children. This man, who was harassed by the children and had his wallet stolen by them, impressed Jodi with his calm and forgiving demeanour. "I wish I could be as kind as you," she told him when she dropped him off at his home. Three days later, when he appeared on the front page of the newspaper, Bieber realised that this man was Moses Sitole, one of the most notorious serial killers and rapists in South Africa. For Bieber, this incident was symptomatic of a period of profound uncertainty.

Between Darkness and Light presents images from her newspaper and magazine work that have meant a great deal to the photographer. "There are two photographs that I can see have changed people's lives directly," Bieber says. One, not on show, is the iconic and disturbing portrait of Aisha, a young mutilated Afghan woman, which recently won her the prestigious World Press Photo of the Year Award. The other, which is included, is of a neglected disabled woman living in her own detritus in Alexandra Township. After the photograph appeared in The Star, readers were moved to change her living conditions and subsequently her life, donating a wheelchair, cleaning out her room and helping her rebuild her home.

Yet the majority of the works on the show reveal Bieber's captivation with her extensive personal photographic projects. The exhibition presents selected images from her first independent project in 1995, when she spent six months with the crime prevention unit in Hillbrow. In Going Home – Illegality and Repatriation – South Africa/Mozambique, Bieber documents lives in endless transition, with little indication that the displaced subjects will ever find permanence or home. This series was realised in 2001, before, she asserts, people in South Africa really understood what xenophobia was. Another early personal project included in the show is a series of photographs taken in isolated communities in the Northern Cape. Bieber spent time in areas such as Eksteenfontien, to which coloured people were forced to relocate during apartheid, and where white husbands and wives reclassified themselves as "coloured" so that they could remain with their families.

While the years between 1993 to 2004 were all about production and immersing herself in an exploration of her own country, Bieber has more recently had time to reflect on the powerful works that came out of that period. Between Darkness and Light is a manifestation of this reflection.
Powered by