popdeurope 2004: Afropean-A-Licious
Un festival de musique internationale (Afro-Europeen et un peu de groove, aussi!), en plein air (s'il fait assez beau).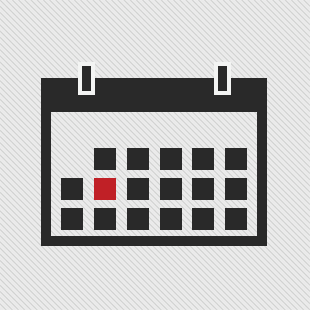 du 17 Juillet au 20 Août 2004
Horaires : 00:00
Musique
Haus der Kulturen der Welt – 10, John-Foster-Dulles Allee, 10557 Berlin –
Français
FEMI KUTI & THE POSITIVE FORCE
King of Afrobeat
Saturday, July 17, 2004


P18
Afrocubanelectronics
Saturday, July 17, 2004


TIKEN JAH FAKOLY
the hero of Reggae from Côte d'Ivoire
Saturday, July 24, 2004


TURTLE BAY COUNTRY CLUB feat. MAMADEE, ONEJIRU & KATRIN ACHINGER
Saturday, July 24, 2004


CLUBGROOVES FROM LONDON
Temple of Sound & The Shrine
Saturday, August 7, 2004
more program info >>>


BHANGRA-PUNKS MEET ZULU CHOIR
Fun-Da-Mental & the Mighty Zulu Nation
Friday, August 20, 2004
more program info

CD-Compilation
For the second time there will be a festival CD assembling the best and
biggest hits, but also some rare tracks by the popdeurope artists. Songs
like Tiken Jah Fakolys hit « Françafrique » will be complemented by previously
unpublished re-mixes of Femi Kuti, P18 or a live track by Temple Of Sound.


SeneRaps – Photo Exhibition
Dakar is Africa's haven of HipHop and an antenna for the multiplication of
sounds from the Americas. Berlin photographer Tina Wunsch spent four months
in Dakar and took pictures of the HipHop artists and their public in the way
they would like to be seen. Her photos, now shown for the first time in
public, portray the stars of the scene and the enthusiasm that translates a
global music culture into a local context.
more info >>>



Music workshops
« Sampling Europe » is the name of the festival's youth program. For one week,
teenagers will be able to work with professionals from Berlin, London and
Barcelona. Rhythms and songs having made their way from Africa to the
European metropolises will play an important role. Hosted by: Alfred
Mehnert, The Shrine und BarXino.




Workshop for young journalists
This year sees another popdeurope first, initiating a major project for
young, wannabe music journalists.
Powered by