Racisme, Eurocentrisme et Luttes Politiques – Université d'été du CES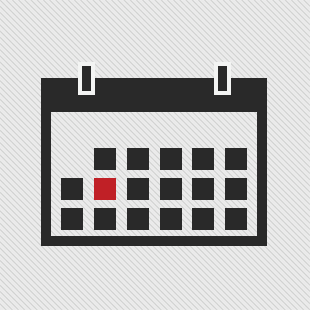 du 30 Août au 05 Septembre 2015
Histoire/société, Interculturel/Migrations
Coimbra – Portugal
Coût: – 250 € (jusqu'au 16 mai) – 300 € (du 16 mai au 30 juin) Nombre minimum de participants : 20 Nombre maximum de participants : 25 Dates et horaires: 30 août – 5 septembre (2 sessions journalières : matin de 10h à 13h, après-midi de 14h30 à 17h30)
Français
Le CES (Centre d'Études Sociales) de Coimbra (Portugal) organise du 30 août au 5 septembre une Université d'été sur le thème « Racisme, Eurocentrisme et Luttes Politiques ».
English
Course description
This Summer School addresses debates and contemporary struggles against racism and Eurocentrism at three levels: in the production of knowledge, public policy and grassroots movements. Its main objectives are: a) to discuss the Eurocentric knowledge production of the history of (anti-)colonialism, enslavement and racism, through the questioning of concepts and dominant approaches in the political and academic world; b) to discuss key concepts for understanding complex political processes (in particular, racial state, violence, nation, citizenship); c) to present a variety of cases of research in different international contexts and with different disciplinary approaches (Sociology, History, Philosophy, Political Economy, Geography); d) to promote a critical analysis of public policies for integration and combating discrimination; e) to engage in dialogue with the alternatives that have been proposed by grassroots movements in challenging Eurocentric knowledge production and dissemination, including the presentation of initiatives in the context of informal education and education through arts. The School aims to promote a dialogue between the production of knowledge in academia and grassroots movements, considering the power relations and political struggles that condition this dialogue and the possible articulations between the two areas.
Faculty will recommend a list of texts related to the topics and conceptual approach of each session, to be distributed among the participants.
Thematic area(s) of the course
Eurocentrism, knowledge production, public policies, (anti-)racism, grassroots movements
Participants
Graduate students in social sciences and humanities, researchers, political activists and members of NGOs in the field of anti-racism and human rights, schoolteachers, journalists.
Researchers responsible
– Marta Araújo,
[email protected]
– Silvia Rodríguez Maeso,
[email protected]
Teaching team
– Marta Araújo (CES, University of Coimbra; principal researcher)
– Silvia R. Maeso (CES, University of Coimbra; principal researcher)
– Ruthie Wilson Gilmore (City University of New York, Director of The Center for Place, Culture and Politics)
– Kwame Nimako (University of California – Berkeley, Lecturer at the Department of African American Studies)
– Katy Sian (University of Manchester, Hallsworth Research Fellowship at the School of Social Sciences)
– Benjamin de Paula (CES / Universidade Federal da Uberlândia)
– Mario Espinoza Pino (Complutense University of Madrid)
– Sónia Vaz Borges (Universidade de Humbolt -Berlin)
– Marcos Silva (PUC São Paulo)
– Flávio Almada, Plataforma Gueto, Lisbon, Portugal
– Partie des Indigènes de la République, France
– Anabela Rodrigues – GTO-LX Projecto Ami Afro (Teatro do Oprimido, Lisboa, Portugal)
– Mamadou Ba (SOS Racismo)
– Bruno Gonçalves (SOS Racismo / ROMED – Mediation for Roma)
– Piménio Ferreira (Independant)
Português
Descrição do curso
Esta Escola de Verão aborda debates e lutas contemporâneos sobre racismo e eurocentrismo a três níveis: na produção de conhecimento, nas políticas públicas e nas iniciativas dos movimentos de base. Tem como objetivos principais: a) debater a produção eurocêntrica de conhecimento no âmbito da história do (anti-)colonialismo, da escravatura e do racismo, através da problematização de conceitos e abordagens dominantes no âmbito político e académico; b) discutir noções fundamentais para a compreensão destes complexos processos políticos (nomeadamente, estado racial, violência, nação, cidadania); c) apresentar uma variedade de casos de investigação em diferentes contextos internacionais e com diferentes abordagens disciplinares (Sociologia, História, Filosofia, Economia Política, Geografia); d) promover uma análise críticas das políticas públicas para a integração e o combate à discriminação; e) dialogar com as alternativas que têm sido formuladas pelos movimentos de base e que questionam a produção e disseminação conhecimento eurocêntrico, incluindo a apresentação de iniciativas no âmbito da educação informal e educação pelas artes. Esta Escola pretende ser um espaço de diálogo entre a produção de conhecimento na academia e nos movimentos de base, considerando as relações de poder e lutas políticas que condicionam este diálogo e as articulações possíveis entre os dois âmbitos.
Os docentes recomendarão uma lista de textos relacionados com os tópicos de cada sessão, a ser distribuídas entre os participantes.
Área(s) temática(s)do curso
Eurocentrismo, produção de conhecimento, políticas públicas, (anti-)racismo, movimentos de base
Destinatários
Estudantes de pós-graduação nas ciências sociais e humanas, investigadores, activistas políticos e membros de ONGs no âmbito do antirracismo e dos direitos humanos, docentes do ensino básico e secundário, jornalistas.
Investigadores responsáveis / Researchers responsible
– Marta Araújo,
[email protected]
– Silvia Rodríguez Maeso,
[email protected]
Equipa docente / Teaching team
– Marta Araújo (CES, University of Coimbra; principal researcher)
– Silvia R. Maeso (CES, University of Coimbra; principal researcher)
– Ruthie Wilson Gilmore (City University of New York, Director of The Center for Place, Culture and Politics)
– Kwame Nimako (University of California – Berkeley, Lecturer at the Department of African American Studies)
– Katy Sian (University of Manchester, Hallsworth Research Fellowship at the School of Social Sciences)
– Benjamin de Paula (CES / Universidade Federal da Uberlândia),
– Mario Espinoza Pino (Complutense University of Madrid)
– Sónia Vaz Borges (Universidade de Humbolt -Berlin)
– Marcos Silva (PUC São Paulo)
– Flávio Almada, Plataforma Gueto, Lisbon, Portugal
– Partie des Indigènes de la République, France
– Anabela Rodrigues – GTO-LX Projecto Ami Afro (Teatro do Oprimido, Lisboa, Portugal)
– Mamadou Ba (SOS Racismo)
– Bruno Gonçalves (SOS Racismo / ROMED – Mediation for Roma)
– Piménio Ferreira (Independente)
Powered by