Romuald Hazoumé
ARTicle 14 – débrouilles-toi, toi- même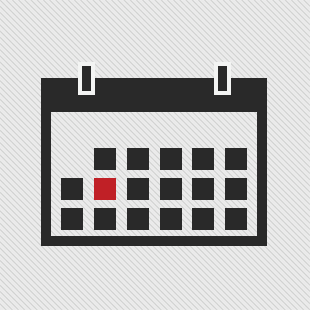 du 22 Septembre au 29 Octobre 2005
Horaires : 00:00
Arts plastiques
October gallery – 24 Old Gloucester St, WC1N 3AL London – Royaume-Uni
Français
In his first solo show in the United Kingdom, Beninese artist Romuald Hazoumé will be transforming the October Gallery's space with ARTicle 14, a combination of found-object installation, moving images and vast panoramic photographs. The hypothetical fourteenth and final article of many African constitutions is popularly interpreted as'given the above rights, you'd better manage by yourself'- hence débrouilles-toi, toi-même, or'look out for yourself because no one else will', both a critical reference to state corruption, and a popular manifesto for individual resistance. Inspired by a concern to reflect the realities faced daily by the people of Benin, Hazoumé here continues his long-running artistic dialogue about the historical and socio-political issues affecting West African societies.
The central installation takes a market vendor's cart that would once have carried Coca Cola, beer, plastic toys, jugs, footballs, brushes, razors and pans, and subverts it into a biting critique of the consumer encounter. Where once hung newly manufactured products, waiting for consumption, we now find empty shells and spent materials – the debris of capitalist exchange.
The exchange of commodities has for centuries defined the point of contact between Africa and Europe. The beginnings of an African market for European manufactured goods stem back to the early years of the Atlantic'triangular trade', when guns, alcohol and textiles were touted along the West African coast by Europeans seeking to acquire slaves and raw materials. Many argue that this heralded the roots of an unequal system of exchange that continues to this day. Hazoumé alerts us to the history of the commodities that surround us, and reassigns them their place within political and social realities – a metaphor for the vacuity of the material world, and a wake-up call for us all.
Romuald Hazoumé was born in 1962 in Porto-Novo, in the Republic of Benin, where he now lives and works. In the mid 1980s, he began sculptural experiments with plastic jerry cans, used to dangerously transport fuel around Benin. The series of works that resulted received widespread acclaim, and have featured in numerous international exhibitions, from the Saatchi Gallery's'Out of Africa'to, most recently, the Menil Collection in Texas and'Africa Remix'at the Hayward Gallery.
Seminar: Alchemy…
23 September 2005, 6.30pm. Tickets £5.00/4.00

What role does the past life of an object play in the way we understand it today?
How can memory and place be contained in, or communicated through, materials, across continents?
Is all art recycling, in some sense of the word?

An evening of talks and discussion about the importance of recycled, ready-made and found-object media in contemporary art practice in Africa and Europe. With writers, practitioners and curators from Africa and Europe, including:- Romuald Hazoumé, the featured artist, in conversation about his new project, ARTicle 14.
Dilomprizulike, also known as the self-styled'Junkman From Afrika' and for his Junkyward Museum of Awkward Things situated in Lagos. Drawing materials from the piles of used surplus clothes found on the streets of African cities, he fashions installations and performances that look at what he describes as'the alienated situation of the African in his own society.'
Oliver Sumner, Head of Education at Camden Arts Centre, speaks about Ethiopian artist Assefa Gebrekidan's recent residency. Combining light, heat and sound elements, Assefa takes found materials, often plastic containers reminiscent of water carriers in Ethiopian markets, and transforms them into intensely coloured and vibrant abstract constructions, referring in part to the stained glass of the Orthodox church and also to the shapes of missiles from the ongoing war in Ethiopia.
Dr. Nicholas Saunders'research interests include a study of recycling in the Trench Art of the First World War. He is currently Reader in Material Culture, at University College, London.
Ending with drinks and canapés in the presence of the artists, and a special screening of a new film about the bottle-top cloths of sculptor El Anatsui.
Powered by