Fiche Film
Cinéma/TV
LONG Métrage | 2004
Citizen King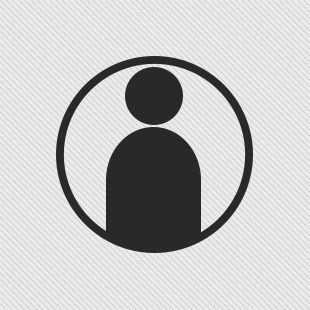 Pays concerné : États-Unis
Durée : 120 minutes
Genre : historique
Type : documentaire
Français
Le film suit Martin Luther KING, depuis son discours au Mémorial Lincoln (« I Have A Dream »), en Août 1963, à son assassinat à Memphis, Tennessee, le 04 avril 1968,

« Ce n'est pas un film sur les derniers jours d'un grand leader, » dit Bagwell. « C'est plutôt l'histoire d'un homme qui se débarrasse de la peur pour gagner en courage et devient immense. »



Les cinq dernières années de la vie de Martin Luther King retracées dans un documentaire passionnant : une période d'activisme politique intense, marquée par le succès de son action en faveur des droits civiques des Noirs, mais aussi par la montée des violences.

D'avril 1963, date de son bref emprisonnement à Birmingham, Alabama, pour avoir soutenu une manifestation pacifique contre la ségrégation et les violences raciales, jusqu'à son assassinat à Memphis en 1968, les cinq dernières années de la vie de Martin Luther King correspondent à ses grandes heures politiques. Durant cette période d'intense activisme pour l'obtention puis l'application des droits civiques des Noirs américains, l'Amérique des sixties a la fièvre : la guerre du Viêt-nam fait rage, les émeutes raciales se multiplient, le président Kennedy est assassiné et la libération des moeurs s'annonce. Le captivant documentaire d'Orlando Bagwell et Noland Walker se focalise sur sa trajectoire politique. De larges extraits de ses interventions les plus marquantes bénéficient des témoignages éclairés des proches du pasteur et d'autres acteurs des événements (historiens, journalistes, hommes politiques).

Le père du Civil Rights Act
Le succès historique de la marche de Washington au cours de laquelle Martin Luther King prononça son célèbre « I have a dream… » conduit le président Lyndon B. Johnson à accorder l'égalité des droits aux Noirs, mettant fin officiellement à la ségrégation raciale dans les États du Sud, en 1964. Cette même année, le charismatique pasteur d'Atlanta obtient le prix Nobel de la Paix, mais dès l'année suivante, les émeutes des ghettos urbains de Watts, puis de Chicago en 1966, remettent son leadership en question. Sa critique de l'engagement américain au Viêt-nam puis son implication grandissante aux côtés des pauvres et des exclus lui font perdre de nombreux soutiens officiels, tandis que le Black Power critique ses convictions non violentes assimilées à de la faiblesse. Enfin, le FBI avec à sa tête Edgar Hoover, qui l'a mis sur écoute, l'accuse de sympathies communistes, puis tente de l'affaiblir en dévoilant sa vie privée. Venu soutenir les éboueurs en grève à Memphis, Martin Luther King est assassiné le 4 avril 1968, sur la terrasse d'un motel. Les très belles images du film dessinent le portrait d'un homme épuisé par les luttes, fragilisé par les attaques et les incompréhensions, mais inlassablement épris de justice, qu'elle soit raciale ou sociale.
English
On a steamy afternoon in August 1963, a thirty-four-year-old minister gave a speech that enthralled a crowd of more than two hundred thousand people gathered at Washington's Lincoln Memorial, and millions more across the country who watched on television. With passion and precision, he proclaimed his vision of a nation free of racism, declaring, « Now is the time to make justice a reality for all of God's children. »

What came to be known as the « I Have A Dream » speech was a high point in the public career of Martin Luther King, Jr. But it was also a turning point in his personal life, as he embarked on a controversial, often lonely struggle to redefine and redirect the movement he had helped lead. The quest would not end until his untimely death five years later.

American Experience presents Citizen King, a two-hour documentary from acclaimed filmmakers Orlando Bagwell (Africans in America, Malcolm X: Make It Plain) and Noland Walker (This Far by Faith, Africans in America). Citizen King explores the last five years in King's life by drawing on the personal recollections and eyewitness accounts of friends, movement associates, journalists, law enforcement officers, and historians, to illuminate this little-known chapter in the story of America's most important and influential moral leader.

« There is probably no other person in the twentieth century who was followed, scrutinized, and admired like Dr. King, » says Bagwell. « His leadership, his life, his words were a part of every American family, every American classroom. The power of this story rests in the first-hand accounts of the people who worked with, walked with, reported on, or investigated the life and activities of Martin Luther King, Jr. »

Framed by the Lincoln Memorial speech and his assassination in Memphis, Tennessee, Citizen King traces King's effort to recast himself by embracing causes beyond the civil rights movement – to « transform and re-structure the whole of American society » as he put it. In this brief, five-year span, his decision would alienate many of his closest friends and further inflame his enemies. King took repeated leaps of faith as he cast aside political caution in favor of following a path that would make more difficult – and dangerous – his already challenging life.

As he began to speak out against the war in Vietnam and refashion himself as the leader of a crusade on behalf of the poor and dispossessed in America, King was accused of abandoning his mission. But for King, the change heralded a return to his roots as a preacher and provided a welcome relief from the public persona he had reluctantly taken on years before. He traveled to big cities and small towns not to speak to poor people, but to listen to the testimony of their lives, promising them that through him a nation would hear their voices.

In April 1968, in defiance of his closest advisors, King took a side trip from his Poor People's Campaign and traveled to Memphis, Tennessee, to show his support of a tense, unpredictable strike of garbage workers. He was determined to fulfill his pledge that the needs of poor and working-class people were the causes to which he must dedicate his life. His fateful decision brought about the collision of a nation's hopes and fears, as King's prophetic voice was abruptly silenced by an assassin's bullet.

After spending two weeks traveling with King in 1967, the journalist David Halberstam observed, « Dr. King has decided to represent the Ghettos… he will work in them and speak for them. If King is to speak for them truly, then his voice must reflect theirs; it, too, must be alienated, and it is likely to be increasingly at odds with the rest of American society. »

Citizen King shows how, in his crusade for economic justice and an end to war, King found himself at odds not only with white American leadership, but also with many influential black leaders. He and his family were harassed daily with threats against his life and theirs. He questioned the values of his country and its preoccupation with material gain, and was distraught by the silence of a great many of his fellow Christian clergy. Yet through it all, he remained steadfast in his profound spiritual commitment to the human rights of all people and to the way of non-violence and creative peacemaking.

« This is not a film about the last days of a great leader, » says Bagwell. « Rather, it is the story of a man losing fear, gaining courage and becoming great. »




Produced, Directed and Written by
Orlando Bagwell
W. Noland Walker

Coordinating Producer
Ann Bennett

Edited by
Ed Barteski, Jr.
Jean-Philippe Boucicaut

Director of Photography
Michael Chin

Music Composed by
Camara Kambon

RESEARCHER/ASSOCIATE PRODUCER
Sheila Maniar

ASSISTANT EDITORS
Adam Feinstein
Jacob Okada
Lauren Nakamura

ADDITIONAL EDITING
Syndi Pilar

ASSOCIATE EDITOR
Barnard D. Jaffier

SOUND
JT Takagi
Peter Redding
Gerald Henderson
Gautum Chaudary
Eric Darling

ASSISTANT CAMERA
Adam Feinstein
Jennifer Hellwig
Dan Jones

MUSIC & PHOTO CLEARANCES
Sharon LaCruise

SCORE RECORDED BY
Rick Aoyama @ Inflx Studios

ADDITIONAL RESEARCH
Julia Elliott

PRODUCTION ASSISTANTS
Cira Bagwell
Henry Gamble
Sabrina Hawkins
Larry « Jay » Johnson, Jr.
Jacob Okada
Ushma Parikh
Nyota Peek
Maximiliano Sorbellini
Leslie Strain
Anita Womack

RESEARCH INTERNS
William Adelson
Pamela Aguilar
Marieve Amy
Tanya Araiza
Jaffar Bagwell
Arthur Banton
Patrice A. Bradshaw
Kawana Bullock
Millie Cherfils
Tanisha Christie
Anjali Dalal
Sheila Dawkins
Arturo Diaz
John Friedberg
Shanaz Habib
Lashawn Harris
Latasha John
Kristy Johnson
Sue Keppel
Cristine Kim
Brian Laughlin
Jenna Louie
Kenyatta Matthews
Suneel Mubayi
Anel Kay-Murphy
M. Mayuran Tiruchelvam
Scott Ellison Smith
Inessa Spencer
Berton Williams
Leah Williams

VIDEOTAPE TRANSFERS
Edgeworx
DuArt Film & Video

TRANSCRIPTS
Leslie Strain
Diane Barkley

SOUND MIX
Heart Punch Studio
Greg McCleary
Geof Thurber
Deb Driscoll

COLORIST
Michael H. Amundson

ON-LINE FACILITY
The Outpost

ANIMATION STAND
Frank Ferrigno

SCHOLARS
Clayborne Carson
Michael Eric Dyson
David Garrow
Charles Johnson
Chana Kai Lee
Barbara Ransby

PARTICIPANTS
Juanita Abernathy
Victoria Gray Adams
Ruth Barefield-Pendelton
James Bevel
Taylor Branch
Joan Brown Campbell
Ramsey Clark
Xernona Clayton
Charles Cobb
James Cone
Dorothy Cotton
Courtland Cox
Richard Custer
Cartha D. DeLoach
Michael Dizaar
Addine « Deenie » Drew
Walter Fauntroy
William Gray
Jack Greenberg
David Halberstam
Vincent Harding
Clarence Jones
Geneva Jones
Bernard Lafayette
Joseph Lowery
James Orange
Renault Robinson
Al Sampson
Nolen Shivers
C. T. Vivian
Wyatt T. Walker
Roger Wilkins
Harris Wofford
Addie Wyatt
Andrew Young

SPECIAL THANKS
Bob Adelman
Harry Belafonte
Timuel Black
John Doar
Benedict Fernandez
Douglass Moore
Diane Nash
Al Sampson
Robert Sengstacke
Nolen Shivers
Fred Shuttlesworth
Eileen Walbert
The Area Stage
Artisan Pictureworks
Birmingham Convention and Visitor's Bureau
Birmingham Foot Soldiers' Reunion
CBS News Archives
Lynn Chan, Empire Hotel
Experimental Sound Studio
Monica Karales
Jason Kirby
PC&E Atlanta
Phillip Martin
PR Consultants
The Redmont Crowne Plaza
Schomburg Center for Research in Black Culture
Suite Deal Studios
WABE-WPBA
Women in the Directors Chair
National Civil Rights Museum
The Bagwell Family
The Barteski McKellar Family
The Bennett Family
The Boucicaut Family
The Maniar Family
The Jones Walker Family

Sincere Appreciation to the « Eyes on the Prize » production teams at Blackside, Inc. and to Henry Hampton.

ARCHIVAL PHOTOGRAPHS
Bob Adelman
AP/ Wide World Photos
Bettmann/Corbis
Chicago Daily News
Chicago Sun Times
Chicago Tribune
Bob Fitch Photo
James Karales
The Birmingham Public Library
The Birmingham News
Hulton Archive / Getty Images
Andrew Levison
Leviton-Atlanta
Life Magazine
The Los Angeles Times
Lyndon Baines Johnson Library and Museum National Archives and Records Administration
MAGNUM Photos, Inc.
Charles Moore/Black Star
Moorland Spingarn Research Center, Howard University
New York Daily News
The New York Times Company
Panopticon Gallery
John Tweedle Archives courtesy of Robert Sengstacke

ARCHIVAL FOOTAGE
ABC News Video Source
BBC Worldwide Americas, Inc.
Birmingham Civil Rights Institute
Budget Films Stock Footage
Footage World
Fox Movietone News, Inc.
Free At Last: Filmmakers Nick Proferes & Jim Desmond, produced by Greg Shuker
Getty Images
Historic Film, LLC.
ITN Archive
Lyndon Baines Johnson Library and Museum, National Archives and Records Administration
J. Fred MacDonald & Associates
Mississippi Valley Collection, Memphis State University
National Library of Jamaica
NBC News Archives
NRK Aktivum
Oddball Film + Video, San Francisco
Chuck Olin Associates
SabuCat Productions
Streamline Films, Inc.
UCLA Film & Television Archive
WSFA
WVTM

For ROJA Productions

Producers for Project Development
Jacquie Jones
Tracye Matthews
W. Noland Walker

Associate Producer for Project Development
Van Dora Williams

Director of Development & Outreach
Susie Lee

Production Coordinator
Derek Koen

Bookkeeper
Robin Roth

General Counsel
Daulton Lewis

Business Manager
Dale Pierce Nielsen

Executive Producer
Orlando Bagwell

For AMERICAN EXPERIENCE

POST PRODUCTION
James E. Dunford
Gregory Shea

SERIES DESIGNER
Alison Kennedy

ON-LINE EDITOR
Mark Steele

SOUND MIX
John Jenkins

SERIES THEME
Mark Adler

BUSINESS MANAGER
John Van Hagen

PROJECT ADMINISTRATION
Nancy Farrell
Vanessa Ruiz
Helen R. Russell
Rebekah Suggs

LEGAL
Jay Fialkov
Maureen Jordan

DIRECTOR, NEW MEDIA
Maria Daniels

PROJECT COORDINATOR, NEW MEDIA
Ravi Jain

PUBLICITY
Daphne B. Noyes
Johanna Baker
Leslie Sepuka

COORDINATING PRODUCER
Susan Mottau

SERIES EDITOR
Sharon Grimberg

EXECUTIVE PRODUCER
Mark Samels

A ROJA Productions Film for AMERICAN EXPERIENCE

© 2004 WGBH Educational Foundation
All rights reserved.
Português
Español
Powered by