Fiche Structure
Cinéma/TV
Curious Pictures
Production de films documentaires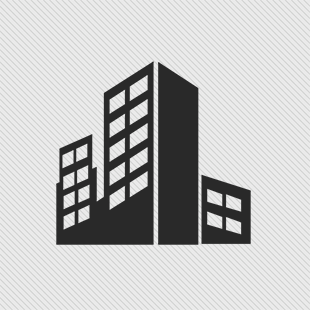 Statut : Société de droit privé
Genre : Production
Adresse : Postal Address: PO Box 195 Auckland Park 2006 South Africa Physical Address: 41 Frost Avenue 2092 AUCKLAND PARK
Pays concerné : Afrique du Sud
Téléphone(s) : (+27 11) 726 2828
Fax : (+27 11) 726 2832
Français
Créé en 1993, d'abord une petite société de production de films documentaires pour la télévision.
Elle s'appelait Mail and Guardian Television à ses débuts avant de prendre le nom de CURIOUS PICTURES en 2000.
English
Established in 1993, what began as a small television production company specializing in documentary films, has evolved into an innovative media organization, producing a diverse range of film and television content in a variety of genres.

Curious Pictures began as Mail and Guardian Television. It was established by a group of dedicated professionals committed to telling the stories of a society on the brink of enormous change.

In 2000, Mail and Guardian Television became Curious Pictures. As the company grew, the diversity of our productions expanded to include drama series, educational programming and reality television.

Today, we are one of South Africa's foremost television companies, small enough to support independent producers and productions, but large enough to produce large-scale drama and documentary series.

Our reputation for innovation and excellence has attracted some of the biggest names in South African television. Curious Pictures combines the expertise of established producers with the enthusiasm of young talent to produce some of South Africa's most talked about television. A number of South Africa's foremost professionals have cut their teeth on Curious Pictures productions.

David Jammy and Harriet Gavshon, two of South Africa's most experienced and respected producers, head Curious Pictures.


Selected Production Highlights

Documentaries

So where do we come from? – 2004
Produced for MNET. Broadcast September 2004
One hour documentary. A fascinating exploration of the journey of mankind that asks the question « are we really so different? » Using scientific principals drawn from archaeology, palaeontology and genetics, this documentary traces the journey of mankind from its earliest beginnings to present day South Africa, and proves that racial differences are merely the superficial artefacts of human evolution.

Road to riches – 2003
Produced for Wide Angle, Channel 13, New York
A fascinating portrait of Black Economic Empowerment in South Africa today. Combining a corporate profile of Uthingo, the company tasked with managing the Lotto, with the diverse stories of ordinary South Africans who play the lottery and benefit from its social upliftment projects, this documentary casts a fresh look at economics in post-apartheid South Africa.

State of Denial – 2003
Co-executive producers with Lovett Productions
Nominated for the Grand Jury Prize at Sundance 2003
Winner of the Special Jury Prize, Hot Docs Canadian International Film Festival, Canada
the Audience Award for Best Documentary Feature, Florida Film Festival
Official Selection: Sundance Film Festival, Park City, UT, 2003
Official Selection: Human Rights Watch Film Festival, New York, NY, 2003
An unflinching look at how South Africans are living with the AIDS epidemic, given the governmental confusion surrounding the issue. The film looks at the lives of South Africans who are living with AIDS, and has received wide critical acclaim.

Hot Science from Africa – 2002
Produced for National Geographic
Hot Science from Africa is a magazine programme that examines new developments in science and technology on the African continent. From a synthetic engineered heart valve in South Africa, to research into Africa's splitting into two, Hot Science from Africa takes the viewer on a scientific exploration of the African continent.

Return to the Dunes – 2002
A Co-production with Discovery Channel (Canada)
Broadcast on MNET
Return to the Dunes follows a conservation project that seeks to return the African elephant to the dunes of the Greater St Lucia Wetlands on the coast of South Africa. Return to the Dunes chronicles the relocation of several elephant families from Hluluwe Game Park in Natal to the Greater St Lucia Wetland Park.

Heavy Traffic – 2002
Broadcast on SABC, YLE, Arte In competition at Banff 2002
A co-production with Day Zero and the Steps to the Future Project, Heavy Traffic takes an oblique look at the impact of HIV/Aids on a South African community. The film follows two funeral parlour owners in Soweto as they conduct their business on the three busiest days of the week: Thursday to Saturday. It is a film that manages to be eloquent and understated at the same time.

The Life and Times of Sara Baartman – 1999
Broadcast on SABC, FR3, SBS
Winner Best Documentary Film at Fespaco 1999 and
Milan Festival of African Cinema 1999
Co-production with Dominant 7 and Dolla Bill Productions – with SABC, YLE (Finland) and FR3 (France) and SBS (Australia). Using historical drawings, cartoons, legal documents, and interviews with noted cultural historians and anthropologists, The Life and Times of Sara Baartman deconstructs the social, political, scientific and philosophical assumptions that transformed one young African woman, known all over the world as The Hottentot Venus, into a representation of savage sexuality and racial inferiority.

My African Mother – 1999
Broadcast on etv (South Africa)
Winner Gold Avanti Award – Best Documentary Film 2000
My African Mother examines the intense and curious relationship between white South Africans and their « nannies » – who literally acted as their second mothers. Yet few children ever knew their minders surnames or where they lived, or anything of their lives beyond the back yard. Through the director Cathy Winter's own personal narrative of her memories of Mary Mahuma, who brought her up for the first few formative years of her life, extraordinary home movie footage gathered from all over the country, and interviews with the « children » and their « nannies », the film reflects on a particularly South African phenomenon; a relationship both precious and perverse, both one of a mother and child and « master » and « servant ».

The Deadline – 1996
Broadcast on SABC
The Deadline gives the viewer an honest and intimate look at the tensions that lay behind the negotiation of the South African Constitution. It provides a unique behind-the-scenes look at one of the most historic and dramatic negotiated constitutional processes of the 20th century.

A Day with the President – 1995
Broadcast on SABC
This extraordinary film was produced (as part of the Ordinary People series) to mark the first anniversary of the inauguration of President Nelson Mandela. Through spending a 19 hour day with the President, the filmmakers draw an intimate and affectionate portrait of Nelson Mandela. Mandela is caught in unguarded moments, as he chats with staff, makes off-the-cuff remarks and hurries from appointment to appointment. A rare and intimate portrait of one of the world's greatest statesmen. A Day with the President drew the highest television audience for a documentary in South African history.
Powered by