Fiche Structure
Média
Zimmedia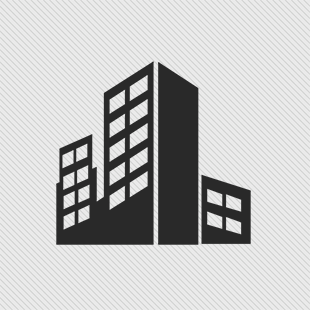 Statut : Société de droit privé
Genre : Production
Adresse : Simon BRIGHT (Producer) HARARE
Pays concerné : Zimbabwe
Téléphone(s) : +263 4 309 847 | +44 117 924 6129
Français
Zimmedia est une société de production de films et vidéos multiculturels du Zimbabwe. Lauréat de plusieurs prix internationaux à la fois en documentaire aet fiction, notremission est de raconter des histoires qui éclairent sur ce que signifie être Africain.

L'équipe

Simon Bright (Producteur)

Ingrid Sinclair (Réalisatrice)

Rosie Gwidibira (Administratrice)
English
Zimmedia
… is a multicultural film and video production company from Zimbabwe. Winner of many international awards for both documentary and fiction, our mission is to tell stories that throw a light on what it means to be African.


Documentaries

Our work ranges from music to war, from sculpture to the environment, each imbued with the real drama of life in Southern Africa.

Fiction
Our first feature Flame is about a woman soldier in the War of Liberation – the story of the battle over land which is still causing upheavals in Zimbabwe today. Flame was selected for the Cannes Film Festival and has won international acclaim, including the coveted Human Rights Watch Nestor Almendros Award.

Multicultural Studies

Zimmedia documentaries and fictions are widely used by educational institutions offering multicultural courses, often in conjunction with seminars given by the producer or director.

TV Sales

Our programmes, both documentary and fiction, have been sold to TV stations world wide from America, across Africa and as far as Australia.


Crew and Equipment Hire

Our broadcast standard crew and equipment are used by local and international TV companies as well as NGOs and corporate clients. Nothing is too complicated for us: equipment clearance in and out of the country, production management and local research. We can also arrange filming permits. Enquire for our highly competitive rates.



Zimmedia programmes on offer

Bird From Another World · Biopiracy: Who owns Life? · Corridors Of Freedom · Dance Of Peace · Flame · Keep On Knocking · Limpopo Line · Makwaya – Dancing With Hope · Mama Africa · Mbira Music – Spirit Of The People · Sanctions Debate · Sounds From The South · Tides Of Gold · Wildlife, Relic Of The Past Or Resource Of The Future?

Zimmedia programmes in production
Gold · Rivers · Biopiracy 2 · Dance got me · The Captain


TEAM

Simon Bright (Producer)

Simon Bright has a master's degree in development communication. and began by making and distributing training videos for small scale farmers, through the Zimbabwe Government's Department of agricultural extension. Today he has a worldwide reputation for work which foregrounds an African Renaissance. His keen interest lies in celebrating the diversity of African culture, with films like Mbira Music – Spirit of the People, featuring performances by many of Zimbabwe's finest traditional and contemporary musicians, Tides of Gold which rediscovers the glories of the region's pre-historic trading past, and most recently, Mama Africa, a series of six short fictions written and directed by six women directors from different countries in Africa.

Ingrid Sinclair (Director)

Ingrid Sinclair is an experienced documentary director with over 20 years experience. Her work demands both understanding and recognition for what really happens beyond the myth. Her first feature, Flame, tackling the role of women in Zimbabwe's Liberation War, received standing ovations and awards worldwide. She now works in both fiction and documentary, turning her lens on the small details of daily life to uncover the links to the larger world outside. Her programmes breathe the warmth of emotion and passion into icons and taboos that have become fixed and untouchable. Her latest short fiction, RICHES, was selected for international festivals world-wide and won the coveted prize of the City of Venice. Ingrid Sinclair also directed the award- winning documentary Biopiracy: Who Owns Life?

Rosie Gwidibira (Administrator)

Rosie is office administrator/production manager/film-distributor. One day she'd like to be a film director.
Powered by