Fiche Structure
Cinéma/TV
Harpo Films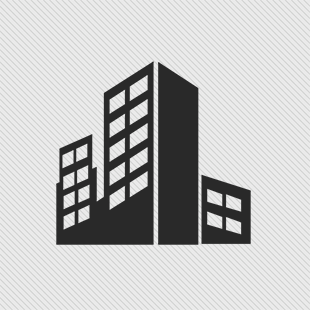 Statut : Société de droit privé
Genre : Studio de cinéma
Adresse : Oprah Winfrey CA 90210 Beverly Hills
Pays concerné : États-Unis
English
Harpo Productions, Inc. is an incorporated US-based multimedia production company founded by Oprah Winfrey (the name'Harpo' is'Oprah' spelled backwards, and was the name of her on-screen husband in The Color Purple). It also includes Harpo Films (the company's film production company) & Harpo Radio, Inc. (the company's radio division). It is based in Chicago, and Harpo Studios (the company's TV production studio) is located in the Near West Side neighborhood of Chicago.

About Harpo Films
« I want to make movies that will open our hearts just a little wider. »
– Oprah Winfrey

Harpo Films, Inc. produces feature films and, through an exclusive deal with HBO, scripted television programming. Recent produced features have garnered the highest industry honors for quality, including The Great Debaters, directed by and starring Denzel Washington, which received a Golden Globe nomination for Best Motion Picture (Drama). Telefilms include the multiple Emmy Award-winner Tuesdays with Morrie, as well as Their Eyes Were Watching God, starring Halle Berry.

A Complete List of Harpo Feature Films and Television Movies
By Elizabeth Fry, About.com Guide
Oprah Winfrey has her name in every aspect of the media – including movie making. Here is a listing of past productions by Harpo Films.

(2009) Precious
Cast: Gabourey Sidibe, Mo'Nique, Mariah Carey, Paula Patton, Lenny Kravitz
Director: Lee Daniels
Lionsgate in association with Oprah Winfrey and Tyler Perry present A Lee Daniels Entertainment/Smokewood Entertainment Group Production of Precious: Based on the Novel Push by Sapphire, directed by Lee Daniels from a screenplay by Geoffrey Fletcher based upon the book Push, a novel by Sapphire

2007 The Great Debaters
Director: Denzel Washington
Cast:
Denzel Washington: Melvin B. Tolson
Forest Whitaker: James Farmer Sr.
Nate Parker: Henry Lowe
Jurnee Smollett: Samantha Booke
Denzel Whitaker: James Farmer Jr.
Kimberly Elise: Pearl Farmer
Based on a true story, this film tells the story of Professor Melvin Tolson and his elite debate team.


2007 For One More Day
Director: Lloyd Kramer
Cast:
Michael Imperioli: Charles « Chick » Benetto
Ellen Burstyn: Posey Benetto
Scott Cohen: Len Benetto
Samantha Mathis: Young Posey Benetto
Vadim Imperioli: Young Chick Benetto
The film version of Mitch Albom's novel of the same name.

2005 Their Eyes Were Watching God
Director: Darnell Martin
Cast:
Halle Berry: Janie Starks
Ruben Santiago-Hudson: Joe Starks
Michael Ealy: Tea Cake
Nicki Micheaux: Phoebe Watson
Lorraine Toussaint: Pearl Stone
The film version of Zora Neale-Hurston's novel of the same name.

2001 Amy & Isabelle
Director: Lloyd Kramer
Cast:
Elisabeth Shue: Isabelle Goodrow
Hanna Hall: Amy Goodrow
Martin Donovan: Peter Robertson
A classic mother-daughter story – their secrets and gossip-filled town threaten to tear them apart.

1999 Tuesdays With Morrie
Director: Mick Jackson
Cast:
Hank Azaria: Mitch Albom
Jack Lemmon: Morrie Schwartz
The film version of Mitch Albom's novel of the same name.

1998 The Wedding
Director: Charles Burnett
Cast:
Halle Berry: Shelby Coles
Eric Thal: Meade Howell
Lynn Whitfield: Corrine Coles
Carl Lumbly: Lute McNeil
A story of a woman who has to choose between 2 men.

1998 David and Lisa
Director: Lloyd Kramer
Cast:
Sidney Poitier: Dr. Jack Miller
Lukas Haas: David
Brittany Murphy: Lisa
Debi Mazar: Maggie
Allison Janney: Alix
The story of two young people who meet in a psychiatric ward. Psychiatrist, Dr. Miller, helps David deal with his difficult past.

1998 Beloved
Director: Jonathan Demme
Cast:
Oprah Winfrey: Sethe
Danny Glover: Paul D Garner
Thandie Newton: Beloved
Kimberly Elise: Denver
Beah Richards: Baby Suggs/Grandma Baby
The film version of Toni Morrison's novel of the same name.

1997 Before Women Had Wings
Director: Lloyd Kramer
Cast:
Oprah Winfrey: Zora Williams
Ellen Barkin: Glory Marie Jackson
Tina Majorino: Abigail « Bird » Jackson
Julia Styles: Phoebe Jackson
John Savage: Billy Jackson
This story surrounds a family struggling and suffering through alcoholism and abuse. A friendship between Phoebe and Zora develops – helping the family get back on track.
Powered by