Owusu-Ankomah
Future Track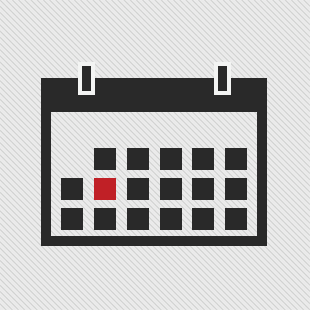 du 15 au 28 Mars 2007
Arts plastiques
Skoto Gallery – 529 west 20th street, 5fl, ny 10011 New york – États-Unis
Français
« The beauty of art is in its ability to inspire, free from the boundaries of culture, race or religion. It was this power that attracted me to the work of Owusu-Ankomah, whose paintings draw upon an eclectic mix of styles and periods…… »
Giorgio Armani, 2006
Milan, Italy


Skoto Gallery is pleased to present « Future Track », an exhibition of paintings by the Ghanaian-born artist Owusu-Ankomah to mark the publication of the English/French edition of his art book by ARTCO, Germany in 2006. This is his second solo show at the gallery. The reception is on Thursday, March 15th, 6-8pm and the artist will be present.
Owusu-Ankomah is a leading artist of his generation whose work addresses intercultural exchange and contemporary society while stimulating philosophical and political enquiries into the complex relationships between the individual and the collective consciousness. He uses the communicative power of art to raise pertinent issues that attempt to re-address and re-write postcolonial, Diaspora and global histories. His work is also impacted stylistically by the art of the Renaissance, handwritten texts from ancient cultures such as the Adinkra symbol system of the Akan people of Ghana, Chinese ideograms and contemporary global cultures, that explore materiality and modernist formalism – content is translated into visual forms and spatial exploration is pushed to the limits, as narratives of universal concept and meaning that rearticulates the links between the local and the global.
Included in this exhibition are two large-format acrylic paintings done in 2002 – Movements 34 and 36 that were last shown in the recently concluded traveling exhibition – « A Fiction of Authenticity: Contemporary Africa Abroad », organized in 2004 by the Contemporary Art Museum St. Louis, MI). They are strong and engaging pictures that integrate the human form with the visual power of graphic systems in a harmonious balance that also favors structural permanence over compositional spontaneity. The signs don't specify meaning so much as they intimate a hidden world in which action and belief are mediated by personal symbols and metaphors that conceal and reveal simultaneously.
Owusu-Ankomah was born in the coastal city of Sekondi, Ghana in 1956 and graduated from Ghanatta College of Art, Accra before moving to Europe where he set up his studio in Bremen, Germany in 1986. He has participated in numerous exhibitions in Africa, Europe, the Americas and Asia including Dakar Biennial (1996 and 2006), Havana Biennial 1997, Africa Remix, Museum Kunstpalast, Dusseldorf, 2004 (traveled to London, Paris, Stockholm and Tokyo) and Ghana National Museum, Accra, 2004. Recent projects include the FIFA Art Edition for the 2006 World Cup in Germany. He also recently collaborated with the designer Giorgio Armani to develop a line of clothing in connection with the world-wide business initiative (PRODUCT)RED, that is devoted to the fight against AIDS, malaria and tuberculosis in Africa. His work is in several private and public collections including The Ghana National Museum, Accra, National Museum of African Art, Smithsonian Institution, Washington DC and The Detroit Institute of Art, Detroit, MI.
Powered by