Festival international du Film de Zanzibar 2011 (ZIFF)
14ème édition. Thème: « A Season of Visions »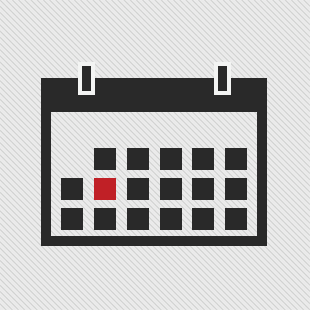 du 18 au 26 Juin 2011
Cinéma/TV
Zanzibar – Tanzanie
Tel: (+255) 773 411 499 ; Fax: (+255) 777 419 955
Français
Voici le plus grand événement culturel de Zanzibar, et peut-être même de la Tanzanie. Zanzibar Town, aussi connue sous le nom de Stone Town, organise le plus grand festival des îles Zanzibar, aussi appelé le festival des pays Dhow. C'est l'occasion de découvrir l'héritage culturel de l'Afrique de l'Est, de l'océan Indien et du Moyen-Orient, voire de l'Asie du Sud-Est, notamment à travers le cinéma.
Les ingrédients de cet événement sont des projections de films bien sûr, des conférences, des ateliers, des représentations théâtrales, de la littérature, de la danse, du spectacle vivant. Vous trouverez également une variété de concerts de musique traditionnelle et contemporaine donnés par des artistes locaux ou internationaux, ainsi que des expositions.
La majorité des événements sont organisés à Stone Town ou Zanzibar Town (au fort arabe notamment), située sur l'île principale de Zanzibar (l'île Ujunga), mais l'île de Pemba célèbre aussi ce festival.
Workshops & Forums 2011
A dynamic program of Film Workshops has been developed for ZIFF 2011. With a focus on Documentary Film Making, award winning British Documentary Maker Nick Broomfield will lend his expert knowledge to a Master class on Documentary Directing. Paul Miller will lead a workshop on Documentary Producing and Donall McCusker, the Co Producer of the Oscar winning move The Hurt Locker, will host a Film Producing Workshop. Plus Hollywood cinematographer Barry Braverman has been confirmed to host a 5-day HD camera workshop during ZIFF
HD Cinematography With Barry Braverman
Barry Braverman is a member of the Hollywood cameraman's guild and a veteran cinematographer with over thirty years experience in television documentaries and feature films. Credits include National Geographic, Discovery Channel and recent titles include The Darjeeling Limited – Behind The Scenes (2009). This Workshop will discuss the nature of Digital Cinematography from the process of capturing digital images either on tape or on hard disk highlighting the different technical aspects of digital cinematography that many new camerapersons do not understand conceptually.
The training will be based on Panasonic cameras.
FILM PRODUCING WITH DONALL MCCUSKER
20th June
Donal McCusker is the man behind the success of such films as the academy award winning film The Hurt Locker (2010) as co-producer, and Line Producer on Battle For Haditha (2009) and Death of President (2007).He will explain the process of turning creative ideas into viable films, the challenges of making movies in remote countries and the prospect of shooting an epic in Tanzania.
DOCUMENTARY DIRECTING WITH NICK BROOMFIELD
22nd June
With titles including Biggie&Tupac (2002), His Big White Self (2006) and Soldier Girls (1981) Nick Broomfield is considered one of the best documentary filmmakers in the world. His controversial filmmaking practices continue to amaze many. He will guide participants through techniques and tales of shooting low budget documentaries in challengin circumstances.
DOCUMENTARY PRODUCING WITH PAUL MILLER
21st June
Paul Miller has Produced many successful Films including Snow Angels (2007), Men With Guns (1997) and Prozac Nation (2001). This workshop will cover the role of a film producer as they oversee and deliver a film project to all relevant parties with the integrity, voice and vision of the story. Paul will discuss and show how to develop a project to reach the international market. Paul has pitched at IDFA and brings the experience of selling ideas at a Pitch Session.
Those filmmakers wishing to get a place on a workshop should apply early to this email address with the name of the Workshop as the subject box;
[email protected]
Below is the full list of selected films for ZIFF 2011. Please note that film screening info and schedule are to be confirmed.
MINNIE LOVES JUNIOR
Short, Australia
WHITE AND BLACK
Doc, USA/TZ – Sembene
THE RUGGED PRIEST
FICTION- KENYA
THE REFEREE
Doc, Sweden
THE LOCKER ROOM
Doc, ISRAEL
AL-HALQA-IN (The Story Tellers Circle)
Doc, Germany
BACK AND FORTH
Doc, ISRAEL
55 BUCKS
Doc, USA
A COUNTRY FOR MY DAUGHTER
Doc, SA- SEMBENE
THE DOWRY- O LOBOLO
Doc, SA
SERVING ON THE STREET
Doc,Switzerland
FLIGHT
Short/Children, Argentina
TAHARUKI
SHORT, KENYA/USA
THE RICE PADDY
FICT, CHINA
GARAGOUZ
SHORT/Children, ALGERIA
WEAKNESS
SHORT, KENYA/TZ
THE CROCODILES
FICT/Children, GERMANY
THE INVITATION
DOC, IRAN
SWAHILI FIGHTING WORDS
DOC, TZ
METAMOPHOSA
SHORT, UGANDA
NI WAKATI
FICT, KENYA/USA
KAMENGE NORTHERN QUARTERS
DOC, ITALY/BURUNDI/SPAIN
BODY AND SOUL
DOC, MOZAMBIQUE
WAITING
SHORT, SINGAPORE
BESIEGED
SHORT,BRAZIL
DREAMING TAJ MAHAL
DOC,INDIA
FORGOTTEN GOLD
DOC,DRC
A HANDFULL OF DIRT
FICT,BARBADOS
LETTERS FROM THE DESERT
DOC, INDIA
BLACK HILL
FICT,UGANDA
12+1
SHORT,IRAN
HIDDEN TRUTH
DOC,ZAMBIA
UMKHUNGO
SHORT
SATZTURKEY/GERMANY
ARAPHA
DOC
ITALIA
THE CREATORS
DOC, SA/USA
RED WATER RED
SHORT, AUSTRALIA
TUNNEL
SHORT, GERMANY
ITEMBA
DOC, JAMAICA/USA-SEMBENE
NAZAELI
DOC, TZ- SEMBENE
HOTEL LESS
DOC, TZ
SPICY VOICES (vision)
DOC, TZ
JOURNEY OF NO RETURN
SHORT, Turkey/ Germany
STATE RESEARCH BUREAU
FICT, UGANDA
A GOOD CATHOLIC GIRL
short, UGANDA
FIDDLER
SHORT, SA/CYPRUS
CRIES AT NIGHT
SHORT, NAMIBIA
A BEAUTIFUL SNOWY DAY
SHORT, IRAN
CHUMO
SHORT, TZ
GAMBA TRISTA
ANIMATION, ITALY
THE LEGEND OF NGONG HILLS
ANIMATION, Children, KENYA
TOGETHERNESS SUPREME
SHORT, KENYA
NORBETO'S DEADLINE
FICT
UNSUNG HEROINES- ANGELIQUE
DOC, TZ- SEMBENE
UNSUNG HEROINES- ASHA ROSE
DOC, TZ- SEMBENE
UNSUNG HEROINES-HABIBA CHAABOUNI
DOC, TZ- SEMBENE
WESTERN MOVIE (Vision)
SHORT, JAPAN
JULIA AND JOYCE
DOC, TRINIDAD & TOBAGO
JUST AN HOUR AGO
FICT, IRAN
ORANGE JUICE
SHORT,NAMIBIA
JOURNEY TO THE STATE HOUSE
DOC, TZ
MANZESE
ANIMATION, TZ
FACE TO FACE
FICT
MANENBERG
DOC, SA- SEMBENE
ONE ENGLISH WINTER
SHORT
NI WAKATI
SHORT, KENYA
GLAMOUR
FICT, TZ
TAKA TAKATA
FICT, SA
MAKING THE BAND
CANADA,UGANDA
REBELLION AT DAWN
DOC, ARGENTINA
THE CRADOCK MURDERS
DOC, SA
THE LAST VOYAGE
DOC,SA
HISTOIRE D'UNE HAINE MANQUEE
DOC, BURUNDI
TRACES OF THE TRADE
DOC, USA
THE OTHER CHELSEA
DOC
LIEMBA
FICT,INDIA
THE WAY HOME CINEMA
FICT, INDIA
SATHIMA'SWINDSONG
DOC, CANADA
CALYPSO ROSE
DOC, TRINIDAD & TOBAGO
PREGNANT AND POSITIVE
SHORT, TRINIDAD & TOBAGO
FAMBUL TOK
USA
LEZARE
ETHIOPIA
LIEMBA
USA
English
East Africa's largest film and arts festival, showcasing a broad spectrum of African and International creative works on the theme « A Season of Visions ».

The countdown to ZIFF 2011 has begun.

This year the festival will present 12 programs including:

Film- 71 films, 46 in competition, 6 World Premieres.

Film Workshops- Documentary (producing, Directing and Line Producing)

Documentary Pitch contest- For East African filmmakers

Children Film Panorama- 10 films especially selected for film awareness to 2000 school children attending the festival.

Cinema Mondial Tour- a choice of films from the internationally recognised film outreach program going to Bagamoyo, Pemba and Zanzibar

Women Panorama- Workshops with women in villages and urban centres on Sustainable Environments and Women's Health.

Live talk- in the Old Fort Amphitheatre- on the abuse of women in society

Children and Peace- Workshops and Seminars managed by the The International Youth Peace workshops.

Village Panorama- enjoy indigenous games, (bullfighting in Pemba and dhow races in Unguja) and outreach film shows and dance exhibitions

Festival of festivals- where other festivals show us how they manage and develop their festivals. Festival culture is live in the world!

Music and performances- beat this- 8 international acts – a new one each night- no one sleeps in zanzibar during ZIFF. 2011 is no different!

Opening and Award Nights- Our calling cards, come join us and network.

And a fashion show to cap it all!
Powered by