Africa at the Pictures Celebrating African Cinema
As part of Africa 05, Africa at the Pictures presents an exciting and groundbreaking festival of contemporary African film at a number of major venues across London (June – September 2005).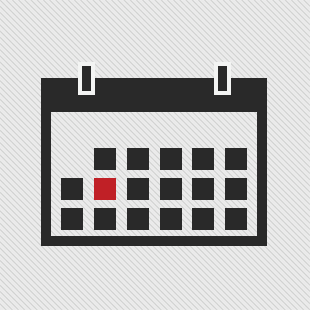 du 03 au 24 Juin 2005
Cinéma/TV
Londres – Grande-Bretagne
Français
More than a dozen of Africa's film industry heavyweights, including the pioneering Ousmane Sembene, and acclaimed directors, Souleymane Cisse, Idrissa Ouedraogo, William Kentridge , Horace Ové will attend the three-month festival .
Dozens of films, documentaries,animation, videos, and workshops will run at venues including the National Film Theatre, Barbican, Channel 4, London Film School and the Peckham Multiplex.
Launching Africa at the Pictures, 82-year-old OUSMANE SEMEBENE will attend the UK premiere of his latest film hosted in association with the bfi's Blackworld Festival. The controversial MOOLAADE – which will be distributed by Artificial Eye – won Best Film Un Certain Regard at Cannes 2004. It provides a shocking insight into female circumcision while, at the same time, being optimistic in its radical depiction of women as a strong force for change in Africa.
In partnership with the bfi's Blackworld there will be a season of Sembene's work from 3 – 24 June at the National Film Theatre including his first short, Borom Saret, which heralded the Senegalese director's arrival on the international scene. Sembene will also give a rare masterclass to students and young filmmakers (4 June) and on Sunday 5 June, an on-stage Guardian will follow a screening of Moolaade at the National Film Theatre.
Digital' and `Africa' may be – for those living outside the continent – a surprising pairing. Channel 4 are hosting a one day workshop `Digital Africa' to explore how digital technology can help aspiring filmmakers from Africa and equally from Europe, get their work on screen. This day celebrates young talent and the amazing energy young Africans have brought to drama by embracing digital technology and explores what young UK creatives can learn from their dynamic approach to a key TV form.`. The digital revolution is giving rise to a whole host of young, dynamic African TV and filmmaking talent. The cult South African series, Yizo Yizo, is an apt example, achieving record-breaking audiences and sparking intense debate nationally and in parliament with its fresh treatment of serious issues including xenophobia, murder and corruption.
Africa at the Pictures have invited two South African production teams to take part in this workshop; the Bombshelter producers and directors of Yizo Yizo Teboho Mahlatsi,,Andrew Dosunmu, Desiree Markgraaf, Angus Gibson and the Dv8 producers and directors of Forgiveness and Max and Mona ;Jeremy Nathan,Joel Phiri, Teddy Mattera and Ian Gabriel.
Dv8 is the first digital feature project of its kind in South Africa, it represents a new way of making films in South Africa, a renaissance in South African film production, distribution and marketing, offering local filmmakers the opportunity to make their film without having to worry about finance, but rather to concentrate on writing and directing the best possible films.
UK film practitioners, including the London Film School, the National Film School will sit along side the filmmakers of Yizo Yizo and DV8 as guest speakers to celebrate and explore how digital technology can be used to create a new aesthetic in synch with the realities of today.
DIGITAL AFRICA (22-24 June at Channel 4 Cinema) will also see the screening of selected episodes from Yizo Yizo, as well as A Portrait of Youngman Drowning (dir. Teboho Mahlatsi Max) and Mona (dir. Teddy Mattera). Additional screenings will also run at the London Film School.
Also as part of Africa at the Pictures, Barbican Film will present programmes by three diverse and distinguished black and African filmmakers in association with bfi's Blackworld Festival. An animation special by celebrated South African artist WILLIAM KENTRIDGE will screen on 16 and 18 June, featuring nine animated films with a live performance by the Sontonga Quartet with Jill Richards on piano, Adam Howard on piano and vocals by Tumelo Moloi.
Powered by