Fiche Film
Cinéma/TV
LONG Métrage |
Trois filles dans la guerre (Woman See Lot of Things)
Meira Asher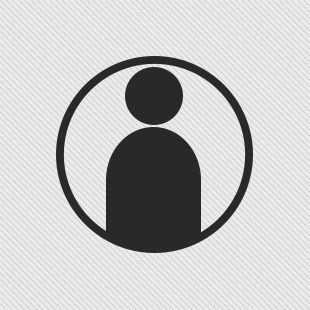 Titre anglais : Woman See Lot of Things
Pays concerné : Pays-Bas
Réalisateur(s) : Meira Asher
Avec : Meira Asher
Durée : 64
Genre : guerre
Type : documentaire
Français
Venues de milieux sociaux différents, Anita Jackson, Mahade Pako et Chris Conteh ont en commun un passé d'enfants-soldats. Au cours des guerres civiles qui ont déchiré le Liberia et la Sierra Leone dans les années 90, de nombreuses filles ont été kidnappées, violées et enrôlées de force. Les hommes les utilisaient comme combattantes, esclaves sexuelles et laboureuses. Celles qui ont survécu aux guerres se heurtent encore aujourd'hui au rejet de la société. Mais, de par leur vécu, elles constituent une catégorie de population plus indépendante que la moyenne, dotée d'un regard différent sur le monde. Dans le dispositif original imaginé par Meira Asher, artiste multimédia et cinéaste israélienne établie en Hollande, les trois femmes évoquent de façon personnelle les traumatismes qu'elles ont vécus et le travail psychologique qu'elles ont entrepris pour les surmonter. Le film se partage entre des séquences en extérieur, montrant ces femmes dans leur environnement – villages, forêt, campement – et en intérieur. Dans un hangar transformé en studio, elles ont alors rejoué, mimé, dansé ou suggéré des scènes de leur passé.

Réalisatrice : Meira Asher
English
Woman see lot of things portrays the lives of three female ex-child combatants. They participated in the decade-long Civil Wars in Sierra Leone and Liberia. All filming took place in Sierra Leone. This film challenges methods of production and visual aesthetics. It contains unique sound work, hand-drawn animation, and live-action, stressing the extensive'story-telling' skills of the three women.

Dir. : Meira Asher

Woman see lot of things is an experimental documentary about three female ex-child combatants who were participants in the Liberian and Sierra Leonean civil wars of the 1990s.

During these decade-long civil wars, numerous girls were abducted, raped and forcibly recruited. Others volunteered in order to find protection. They were used as fighters, sex-slaves and labourers by all parties to the conflicts. In addition to combat duties, many were subject to constant sexual abuse; some taken as'wives' by rebel commanders, impregnated and forced to brutalize others.

The ones who survived the wars lost their childhood and schooling. They have undergone a process of transformation, intensified by their maturing during the wars. While trying to reintegrate into society, a lot were, and some still are, rejected. Due to the lack of gender equality and women rights, condemnations and stigmatization – for having been rebels, having'rebel babies' or having been raped and used by other men – are common. The result of the process these women have undergone has been the creation of a new sector in the population, equipped with skills, needs and views, and confronted with a different set of social mores. A distinctive example would be the strong sense of independence they developed during the war.

Anita Jackson, Mahade Pako and Chris Conteh come from different social backgrounds. They had different roles in the wars, and found themselves after the wars in contrasting situations, and having different views. With strong and clear expressive skills, they invite us to understand their lives in post-war Sierra Leone, and the psychophysical adjustments they have undertaken in order to come to terms with their experiences.
The principle of maintaining freedom of speech was strictly adhered to, as the aim of the film is to sensitize and convey to the viewer these women's way of living in the past and present, without interpretations.

This film challenges methods of production and visual aesthetics. It contains unique sound work, hand-drawn animation, and live-action, stressing the extensive'story-telling' skills of the three women.

This documentary is the third and last artwork produced in the frame of the Face_WSLOT (Woman See Lot of Things) project, following an interdisciplinary art installation, a book and a music CD, launched and published in 2004. From it's incomes, the project finances tertiary education scholarships for women in Sierra Leone (TESI-WSL).

In order to start communicating, the role of the women in the project needed to be explained to them. Due to the fact that such art projects are not well-known in Sierra Leone, the process was described to the women as one in which they were going to share their experiences as artists. Their role was to tell their story in the best way possible. Furthermore, this was a job offer. The women would work as professional artists and be duly rewarded financially.

There is more than one way to communicate. More than one way to tell a story. It was the intention, from the very start of this project, to work in different media. Sounds, words and actions – all of these needed to be documented. The recording and filming took place both outdoors and indoors. Outdoors – the focus was on the women in their own environment and their everyday interaction with it. The environment became part of the story, part of the collected material. The indoor activities took place in a hangar-type space located in Freetown, which was specially converted into a temporary recording and filming studio.

Each woman in turn was asked to share her experiences through various modes of performance. For this purpose, a whole schedule of activities was set. Recounting a certain experience, talking in different languages (all the women are multi-lingual), acting out scenes from their past, pointing out key-locations on maps, singing and dancing – all of these were used in order to give the women every opportunity and means to share their past and present realities.

In many cases, forms of communication bore a strong relationship to the story told.
One instance of this connection is the use of pharmaceutical objects by Anita Jackson as model elements, in order to depict the events and causes for the split between the RUF and the SLA factions and the complexity of the situation. The use of objects in this case was natural, as it invoked the feeling of organisation, order and strategic planning. The choice of objects for demonstrating an experience from the past usually related to the skills and talents a woman had. The objects were part of her specific life routine, such as tie-dye techniques or medical equipment. Another example of relevance of medium to the context was the use of maps in order to determine the routes and places each woman had passed through during her life. Materials served as language. Language served as material for the artworks.

with the participation of
ANITA JACKSON, MAHADE PAKO, CHRIS CONTEH

produced and directed by MEIRA ASHER

co-production – ALEXANDRA JANSSE

editor – PATRICK JANSSENS

camera – FLASHKES HILA

music composition & sound – MEIRA ASHER

drawn animation – JOCHEN EHMANN

factual texts – LIAM EVANS

translation –
JULIET WANDERS-SARGIE, MEIRA ASHER
RICHALIEU ALLISON, OBANGS BANGURA

post production sound – BRIAN PUGSLEY

animation assistance – SANDRA UHLITZSCH

production assistants Sierra Leone –
HALIMA LUKAY, HERBERT BANGURA

creative assistance – FLASHKES HILA

assistant editor – AMOS ELMALIAH

subtitles – ERIK PEZARRO

color & graphics – PATRICK JANSSENS

editing facilities – Edit Vision

post-production facilities – Editpoint

legal support – Fleur Botman

Tracks on Face_WSLOT music album
Composed by Meira Asher
Mixed by Paul Kendall
Published by bodylab

« Mummy »
Performed by Yann Keller, Lansana Kelfala,
Anita Jackson, Meira Asher

« MostFight »
Performed by Anita Jackson,
Yann Keller, Meira Asher

« Op.Stampin' Stomach »
Performed by Chris Conteh,
Yann Keller, Meira Asher

« Even »
Performed by Chris Conteh,
Guy Harries, Meira Asher

« BushFAQ »
Performed by Mahade Pako,
Yann Keller, Meira Asher

partially funded by
Cordaid
Mama Cash

In association with
ARTE France
Unité de programme Thierry Garrel & Pierrette Ominetti

Chargé de programmes Luciano Rigolini.


Copyright 2007. Meira Asher. All rights reserved.
Powered by