Fiche Film
Cinéma/TV
LONG Métrage | 2006
Carmen & Geoffrey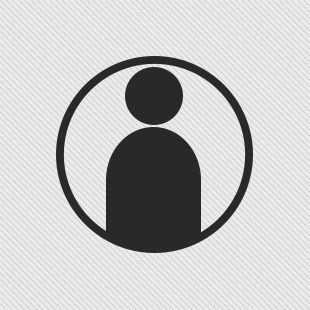 © First Run Features
Pays concerné : États-Unis
Durée : 79 minutes
Genre : portrait
Type : documentaire
Français
Filmé sur trois ans entre New York, Texas, Trinidad, et Paris, Carmen & Geoffreyest un portrait affectueux et aimant des icones de la danse Carmen de Lavallade (New Orleans) et Geoffrey Holder (Trinidad), qui se sont rencontrés et se sont mariés en 1954.

Réalisateurs : Nick Doob / Linda Atkinson

USA, 2006, 1h19mins, doc, anglais


avec Carmen de Lavallade; Geoffrey Holder; Boscoe Holder; Leo Holder; Gus Solomons jr; Dudley Williams; Judith Jamison; Jennifer Dunning; Alvin Ailey; Joséphine Baker
Images : Nick Doob
Images Additionelles: Leo Holder; Ron Gray
Son : Linda Atkinson
Montage : Nick Doob
English
Filmed over three years in New York, Texas, Trinidad, and Paris, Carmen & Geoffrey is an affectionate and enamoring portrayal of dance icons Carmen de Lavallade and Geoffrey Holder, who met and wed in 1954. Ever since, Holder (from Trinidad) and de Lavallade (from New Orleans) have been dancers, actors and choreographers and much, much more, together and individually. Archival footage and candid interviews offer a glimpse into the remarkable lives of these two dancers, widely considered one of New York's most beautiful and dynamic couples, who have excelled in one of the most notoriously challenging careers.
Star soloist for the Lester Horton, John Butler, and Alvin Ailey dance companies, as well as a prima ballerina for the Metropolitan Opera, Carmen still twirls with infinite grace and continues to choreograph cotemporary pieces; while six-foot-six Geoffrey-actor, Tony award-winning director and set designer, musician, choreographer, costume designer, and artist-is as creatively fertile as ever. 20th Berlin Black International Cinema Film Festival- Best Film, Fine Arts Discipline

Directors: Linda Atkinson, Nick Doob,

Year: 2006
Duration: 80 minutes
Type: Documentary Feature
Country: USA
Language: English

Rating: 14+

CARMEN AND GEOFFREY
2006, 80 Minutes, Color, Digital Beta, 4:3, Stereo

A Film by Linda Atkinson and Nick Doob
With: Carmen de Lavallade; Geoffrey Holder; Boscoe Holder; Leo Holder; Gus Solomons jr; Dudley Williams; Judith Jamison; Jennifer Dunning; Alvin Ailey; Josephine Baker
Photography: Nick Doob
Additional Photography: Leo Holder; Ron Gray
Sound: Linda Atkinson
Editing: Nick Doob

About the careers of wife and husband dancers, actors and choreographers Carmen De Lavallade and Geoffrey Holder, « stands as a fitting tribute to a pair of extraordinary overachievers and as a touching portrait of over a half century of black-on-black love and of lives very well lived. »
Kam Williams – www.EuroWeb.com


The film contains rare dance footage from the 50's and 60's, both solos and duets, featuring Alvin Ailey, Herbert Ross, Lester Horton, Joe Layton, Duke Ellington and Josephine Baker in Paris, among others. There are also contemporary works, including Carmen's on-going partnership with Gus Solomons jr and Dudley Williams and a sampling of Carmen's and Geoffrey's current choreographies.
Powered by