In Remembrance of the 40th Anniversary of Dr. King's Assassination
Projection en mémoire du 40ème anniversaire de l'assassinat de Dr. Martin Luther King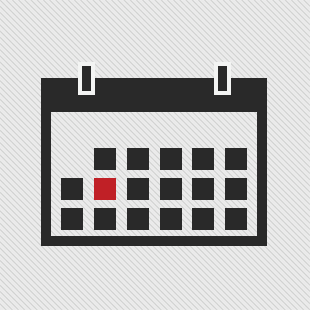 Le 04 Avril 2008
Cinéma/TV
Français
>>>>>>>>> In Remembrance of the 40th Anniversary of Dr. King's Assassination
The Office of the President on Diversity and Community at Teachers College, Columbia University and the African Diaspora Film Festival
In Remembrance of the 40th Anniversary of his Assassination
present a free screening of the revealing documentary
CITIZEN KING
Citizen King is a two-hour documentary from acclaimed filmmakers Orlando Bagwell (Africans in America, Malcolm X: Make It Plain) and Noland Walker (This Far by Faith, Africans in America). Citizen King explores the last five years in King's life by drawing on the personal recollections and eyewitness accounts of friends, movement associates, journalists, law enforcement officers, and historians, to illuminate this little-known chapter in the story of America's most important and influential moral leader. Citizen King shows how, in his crusade for economic justice and an end to war, King found himself at odds not only with white American leadership, but also with many influential black leaders.
Friday, April 4, 2008
12pm-2pm
Milbank Chapel
Teachers College, Columbia University
525 West 120th Street
Train 1 to 116th street – walk uptown four blocks
Photo ID required to enter the building
Individuals with disabilities are invited to request reasonable accommodations including, but not limited to sign language interpretation, Braille or large print materials, and a campus map of accessible features. Address these requests to the Office of Access and Services for Individuals with Disabilities at (212) 678-3689,
[email protected]
, or Deaf and Hard of Hearing Services at (212) 678-3853 V/TTY,
[email protected]
While every attempt will be made to fulfill all requests for reasonable accommodations regardless of when these requests are made, making requests as soon as possible will ensure that accommodations will be provided.
>>>>>>>>> Join us for ADFF Curacao 2008!
Celebrate Black Culture during the
5TH ANNUAL
CURACAO AFRICAN DIASPORA FILM FESTIVAL
TUE, JUNE 24 – TUE, JULY 1, 2008
* Discover Films from Africa and the African Diaspora
* Meet local artists & intellectuals
* Discover the Natural Heritage of the Island
* Learn about the slave revolt of 1795 led by national hero tula
* Drum workshop playing « Tambú »
* « Education in the 21th Century » Panel Discussion
* Festival Closing Cultural Show
Click here for more information about ADFF 2008's TRAVEL PACKAGE
<<<<<<<<<<<<<<<<<<<<>>>>>>>>>>>>>>>>>>><<<<<<<<<<<<<<<<<<<>>>>>>>>>>
40% DISCOUNT on DVDs and VIDEOS @ HTTP://WWW.AFRICANDIASPORAVIDEO.COM
WHERE YOU CAN BUY SOME OF THE BEST AND MOST POPULAR
FILMS FROM AFRICA AND THE AFRICAN DIASPORA.
<<<<<<<<<<<<<<<<<<<<>>>>>>>>>>>>>>>>>>><<<<<<<<<<<<<<<<<<<>>>>>>>>>>
>>>>>> Alternative Financing & Business Models for Indie Filmmakers
Need financing for your film or TV project? Tired of writing grants?
Want tips from industry insiders?
Join the Black Documentary Collective for an exciting panel!!
« Alternative Financing & Business Models for Indie Filmmakers »
Limited Seating!! Get Your Tickets Online Now!!
Date: Thurs. April 10, 2008
Time: 7pm-9pm with networking reception to follow
Place: Anthology Film Archives, 32 2nd Avenue @ 2nd Street
2nd Floor Courthouse Theater
BDC members
nonmembers
Tickets available through PayPal at: www.myspace.com/bdcny
(Tickets will be sold at the door 30 minutes before event only if any remain.)
Questions? Contact:
[email protected]
Panelists:
Brian Newman – Renew Media and Tribeca Film Institute; Renew Media funds million to media artists annually through Media Arts Fellowships.
Mark Walton – The Africa Channel, EVP sponsorship & corporate development; a new 24/7 indie network that has an affiliation agreement with Comcast
Drunia Duvivier – financial services affiliate consultant and Wall Street funded documentary filmmaker
Dexter Davis – CEO STREET Releasing, specializing in Foreign Film Distribution with such marketing partners as Volkswagen
Esther Franklin – Starcom MediaVest Group, EVP/Director of Cultural Identities, one of the largest brand communications groups in the world
Dana Offenbach – President of Production, NEHST (pronounced Next); a new NY production company with a 0 million fund
Moderator: Michelle Materre, professor of media studies at The New School and an independent media consultant
Powered by