Friends of Mali Uk
le programme d'octobre et novembre de l'association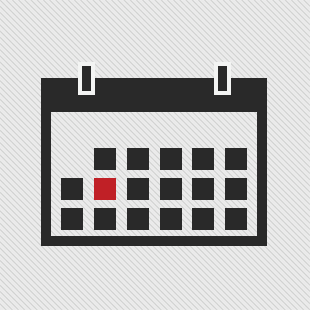 du 19 Octobre au 12 Novembre 2003
Horaires : 00:00
Cinéma/TV
– Grande-Bretagne
Français
Friends of Mali-UK (FoM-uk) is a newly created organisation jointly managed by a group of British people who have worked in Mali, West Africa, and a number of Malians resident here in the UK. Friends of Mali aims to:

*Increase knowledge of Malian culture in the UK
*Promote good relations between Mali and Britain
*Create opportunities to learn about Malian arts, crafts and music
*Facilitate trade and development activities in Mali.

Friends of Mali-UK was launched on July 12th with a sensational party attended by the Ambassadors of Mali and Senegal. Andy Kershaw of BBC radio and Mali's own Willy Foteh DJed a foot-shifting selection of pan-African dance music. However, the highlight of the evening was the UK debut of one of Mali's finest praise-singers, Assa Dramé. For photos and a detailed description of the evening go to www.friendsofmali-uk.org.
FoM-uk has planned a series of exciting subsequent events but needs YOUR help in terms of supporting, suggesting and facilitating future activities. Check out our website to learn about our forthcoming programme including:

19th October: Reception with film director Assane Kouyate after a screening of his film 'Kabala' at the Barbican.
20th October: Screening of 'Bamako Sigi Kan' by Manthia Diawara from New York University. The film examines the real-life impact of globalisation on the lives of Bamako's residents. Manthia will take questions from the audience and then attend a reception for FoM members during which he will sign copies of his new book 'We won't budge' which takes a hard look at Malian immigrant experience in Europe and the US.
29th October: Screening at SOAS of 'Six sketches of Mali today'- a film made by New York-based art historian Susan Vogel together with the National Museum of Mali and featuring musicians such as Salif Keita. A reception for friends of Mali members will follow.
12th November: Talk at SOAS about the 'Women of Wassalou' by Lucy Duran from BBC Radio 3. Lucy will outline the history, role and impact of the female singers of the Wassalou genre such as Oumou Sangare. A reception for friends of Mali members will follow.
Other planned events include workshops to learn about the dyeing of Bogolan (mudcloth) and an audience with the celebrated film director and Mali's Minister of Culture, Cheick Oumar Sissoko. M. Sissoko has graciously accepted to be Friends of Mali's Patron.
Powered by