Fiche Personne
Musique
Théâtre
Cinéma/TV
Danse
Menelik Shabazz
Réalisateur/trice, Producteur/trice, Scénariste
Barbade, Royaume-Uni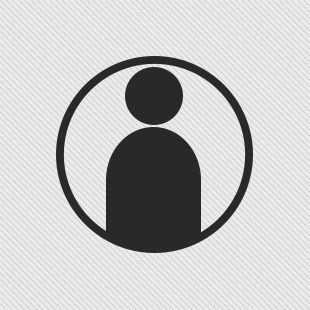 Français
Menelik Shabazz est né en 1954 à St John (Barbades).

Il vit à Londres depuis l'âge de cinq ans. Il est diplômé du London International Film School (1974-76). Depuis, il travaille comme cinéaste indépendant.
English
Menelik Shabazz was born in 1954 in St John, Barbados and has lived in London since the age of five. He attended the London International Film School (1974-76). Since then he has been working as an independent filmmaker.

In 1976 he directed his first film, Step Forward Youth, a 30-minute documentary about London born black youths and their experiences. Since then he has worked in commercial television, directing Breaking Point for ATV (now Central TV).

It was in 1981, with his debut feature-length film Burning an Illusion, which he both wrote and directed, that Menelik forged new traditions in British black filmmaking. The film, funded by the BFI, won the Grand Prix at the Amiens Film Festival in France and the Evening Standard Award for'Most Promising New Actress' for lead actress Cassie McFarlane. The film has been screened on Channel 4 on a number of occasions and still plays in film festivals world-wide.

In 1982, together with two other independent filmmakers, Menelik set up Kuumba Productions and in that same year he produced the documentary I Am Not Two Islands, a film about UK-born black youths visiting Jamaica.

As co-founder of Ceddo Film & Video Workshop, Menelik has been involved in several of their projects as producer on Street Warriors (1985) and The Peoples Account (1987). In 1988, through Ceddo Workshop he wrote and directed Time And Judgement a docu-drama that combined dramatic sequences with historically powerful newsreel footage to tell the history of the struggles of the black community across the world. Time and Judgement was shown on Channel 4 in 1989.

Since then Menelik has been in development on a number of fiction projects for both cinema and television. In recent years he has completed a drama documentary for the BBC entitled Catch a Fire. This programme won the'Prize Pieces' award in the United States in November 1996. His next slated project is the gritty urban thriller, Cold Living.

In 1998 Menelik created the unique black filmmaking magazine black filmmaker (bfm) of which he is the publisher and editor. In the following year he founded the bfm International Film Festival to present and showcase black world cinema to UK audiences. The event is now the premier annual black-themed film festival in the UK.
Powered by