Fiche Personne
Producteur/trice
Scénariste
Yinka Ogun
Nigeria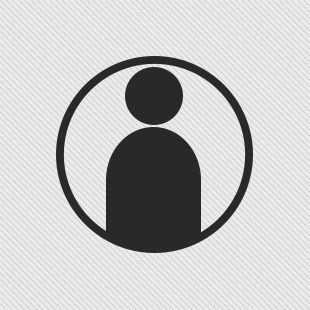 Français
Connu aussi sous le nom de
Yinga OGUN
Olayinka OGUN
English
Aka
Yinga OGUN
Olayinka OGUN

A graduate from the Ogun State Polytechnic, Yinka says he got into writing « accidentally » but loves every bit of that accident. When first approached by Faruk to pen his story, his initial reaction was excitement because his understanding of the idea was that it fell under his favorite genre: « Romantic Drama ». He hardly gets to do enough of this so he jumped at the offer and began his tumultuous relationship with what was to be; Changing Faces, a production he was sure would go far.

However, he has always played it safe in his career as a writer and when he discovered that Faruk's story had a dark and mystical edge to it, he was not too sure of his involvement in the project. What's more, once the actual writing process began, they could not agree on the direction of the story or the depth of the « mystical element ». Faruk's Artsy imagination and Yinka's solid writing background were constantly clashing.

Nothing beat their disagreement on the ending of the story, but eventually, they agreed to disagree and were both happy with the outcome. It took him about eight months to write down the entire script, amidst several changes and mind-boggling alterations from Faruk. He enjoyed the fact that he was allowed to use his creative flare and spunk and was able to intertwine his best genre; « Romantic drama » into the dark and mystically inclined movie.

Yinka has no doubt that the movie will have an enormously positive impact on everyone who interacts with it in one way or another. He believes he managed to write a piece that cuts across all boundaries, all the while being entertaining and highly moralistic.

On the African film industry, he believes there is a need for a new generation of film makers as the current niche of celebrated film makers has out-lived their stay. This was part of why he enjoyed working with Faruk so much, he enjoyed the new flare and fresh ideas injected into the production, not just by the Director but by the entire crew. This became a personal project for him and he's glad he didn't depersonalize this project, as he does his other scripts. He is hopeful that the movie « Changing Faces » will pave the way for aspiring African film makers and writers.
This acclaimed writer has his sights set on the budding Ghana Movie industry. After which, he intends to write and direct his own movie as well as set up writing workshops for the future development and expansion of this field in Africa.

SELECTED FILM CREDITS:-
– Abeni Directed by Tunde Kelani
– Prince of the Savannah- Directed by Bayo Awala

SELECTED TELEVISION CREDITS:-
– Doctor's Quarters an MNET production
– Edge of Paradise an MNET production.
Powered by