Fiche Structure
Cinéma/TV
Paramount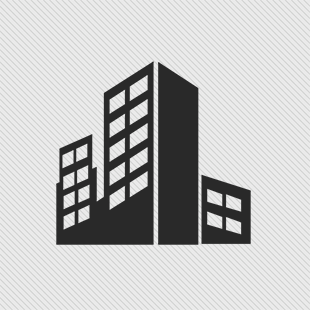 Statut : Société de droit privé
Genre : Studio de cinéma
Adresse : 5555 Melrose Avenue CA 90038 Hollywood
Pays concerné : États-Unis
Téléphone(s) : 00 1 323.956.5000
Français
Paramount Pictures – A short history
Paramount's lineage dates back to 1912 when Adolph Zukor, the owner of a New York nickelodeon, secured American distribution rights to Sarah Bernhart's four-reel film, Queen Elizabeth. The film's triumphant opening on July 12, 1912 as the first full-length drama shown in the United States prompted Zukor to found the Famous Players Film Company. Famous Players began to produce movies in New York, beginning with The Prisoner of Zenda and The Count of Monte Cristo. A year later Zukor invested in a film distribution company named Paramount Pictures.
June 28, 1916 marked a turning point in Paramount's history. The Jesse L. Lasky Company, which was producing films in Hollywood, California, merged with Famous Players to form the Famous Players-Lasky Corporation. The corporation consolidated its production and distribution divisions, and audiences began seeing « Paramount Pictures. » Zukor and Lasky then constructed a vast new studio on Marathon Street in Hollywood, which the company has occupied since 1926.
Paramount's early artists included directors Cecil B. DeMille and William S. Hart, and stars Mary Pickford, Rudolf Valentino and Clara Bow. Wings, the studio's 1928 release, received the very first Academy Award® for Best Picture from the members of the Academy of Motion Picture Arts and Sciences.
A few of Paramount's memorable post-World War II films include The Ten Commandments, White Christmas, Shane, Psycho, Romeo and Juliet, True Grit, The Godfather films, Ordinary People, Reds, Terms of Endearment, Saturday Night Fever, Raiders of the Lost Ark, Beverly Hills Cop, Ghost, The Hunt for Red October, Patriot Games, the Star Trek movies, Indecent Proposal, Forrest Gump, Braveheart, Mission Impossible and Titanic. Many of these titles are available from Paramount Home Entertainment. Please check our online catalog.
Gulf+Western Industries, Inc. acquired control of Paramount on March 24, 1966. The corporation turned its interest toward the new entertainment division, and on June 5, 1989, G+W was renamed Paramount Communications Inc.
On March 11, 1994, Paramount merged with Viacom Inc, under the leadership of Sumner Redstone, chairman of the board and chief executive officer. Today, Paramount Pictures, together with Paramount Television, CBS Television, Simon & Schuster Publishing, MTV Networks, Showtime Networks, Infinity, BET, UPN, Paramount Parks and Blockbuster Entertainment comprise the entertainment leader, Viacom Inc.
Paramount Pictures is the only major motion picture studio located in Hollywood. It is an expansive, self-contained state-of-the-art production center and business community.




The History


—–


Paramount Pictures measures its history from the release of QUEEN ELIZABETH, staring Sarah Bernhart, in 1912. QUEEN ELIZABETH was a French film which Adolph Zukor, a former furrier, arcade and nickelodeon operator, purchased for American release. Inspired by the success of QUEEN ELISABETH, Zukor became a producer of films, which were longer than the customary one and two reels – a radical concept at the time. His company, Famous Players in Famous Plays soon became simply Famous Players and he started to introduce young performers to the public such as John Barrymore and even more importantly, Mary Pickford. Pickford's first four films for the company did poorly. The fifth, TESS OF THE STORM COUNTRY was a hit and made her a major star. Dissatisfied with the states rights method of print distribution, Zukor and other producers including a rising Jesse Lasky contracted W.W. Hodkinson's Paramount Company to do national distribution. Lasky's company, the Jesse L. Lasky Feature Play Company, had been releasing a string of successful films including THE SQUAW MAN directed by Lasky's director general, Cecil B. DeMille. In 1916, Zukor and Lasky merged and formed Famous Players-Lasky. In the same year Zukor and Lasky and bought out Hodkinson and his partners at Paramount thus creating a production-distribution giant that would be the home of WINGS, GOING MY WAY SHANE, SUNSET BLVD., ROMAN HOLIDAY, LOVE STORY, THE GODFATHERS, RAIDERS OF THE LOST ARK and TITANIC.

QUEEN ELIZABETH, TESS OF THE STORM COUNTRY and THE SQUAW MAN all still exist and live in our vaults.


The Libraries


—–

The Paramount library is really a collection of libraries. In brief they are:

The Paramount Library

This library is comprised of features and television series produced or acquired by Paramount. However, it must be noted that Paramount does not own all of the features that were produced by the studio. In 1958, a large group of features produced by Paramount between 1929 and 1948 were sold outright to Music Corporation of America (MCA). Other features one might find listed as having been released by Paramount are no longer part of the library because the distribution was limited to a fixed term and the rights reverted or migrated to other owners. Because these films are no longer the property of Paramount, the responsibility for their preservation resides with the present owners.
Major features in the Paramount Library include Shane, Greatest Show On Earth, Roman Holiday (1953), Sunset Blvd., Chinatown, Love Story, Godfather, Godfather II, Ghost, Braveheart, Forrest Gump, The Indiana Jones Trilogy, The Star Trek Features and Titanic.

Other Paramount franchises are the five Naked Gun features, the Friday the 13th features and the Young Indiana Jones Chronicles movies for television

Included in the TV library produced by Paramount are Happy Days, Odd Couple, Laverne and Shirley, Taxi, Mork and Mindy, Cheers, Family Ties, Frasier, Becker, The Star Trek Series; Next Generation, Deep Space Nine and Voyager.

Through the acquisition in the Sixties of Desilu by Paramount's then parent company, Gulf+Western, Paramount became the distributor of such TV hits as Star Trek, Mission Impossible and Mannix.

The Republic Library
Features and series in the Republic library became the business responsibility of Paramount in 1999 by virtue of Spelling Entertainment Group, the parent company of Republic Entertainment Inc., being merged with Viacom Inc. Viacom Inc. is the parent company of Paramount Pictures Corporation.
Republic Pictures Corporation, the ancestor of Republic Entertainment, was an active motion picture production and distribution company from 1935 to 1959 when all production ceased. In that space of time Republic made over a thousand features and serials beginning with Westward Ho in 1935 and ending with Plunderers of Painted Flats in 1959. Subsequently, the Republic lot was sold to CBS where the production of features and television programs continues to this day. Ironically, the acquisition of CBS by Viacom brings the library and the lot where the films were shot, together under one owner for the first time in almost forty years.

In the late Sixties, National Telefilm Associates (NTA) bought the film assets and the corporate entity that was Republic Pictures Corporation. NTA already possessed a large library of acquired features to which they added the Republic library. At the end of the Seventies, NTA became Republic Entertainment Inc. in recognition of Republic as a still powerful brand name.

Thus, what we will here call the Republic library is a collection of titles produced by Republic Studios and the films acquired by the former NTA such as High Noon, It's A Wonderful Life, The Pawnbroker and La Dolce Vita. Not all of the features and serials made by Republic remain in the library. Prominently, Gene Autry purchased all the films he made for Republic.

Through NTA, Republic distributed NBC product including Bill Cosby, Bonanza, Car 54,Where Are You?, Dr. Kildare, Get Smart, High Chaparral, I Spy and Victory At Sea.

Rysher Library
The Rysher Library includes Nash Bridges, Sex In The City,Oz and the Bing Crosby Library.
Spelling Libraries
Because the Spelling Group was merged into Viacom, paramount now has distribution responsibilities for Spelling produced and owned shows such as Beverly Hills 90210, Love Boat, Dynasty, 7th Heaven, Any Day Now and Charmed. That distribution responsibility extends to the Worldvision (a division of Spelling) product which includes Barnaby Jones, Dallas, The Fugitive, Little House on the Prairie, Streets of San Francisco and Twin Peaks. Worldvision also held distribution rights for ABC Produced shows, Adventures of Ozzie & Harriet, Ben Casey, Combat, Mod Squad and People's Choice.
Viacom Libraries
When Viacom acquired Paramount in 1994 the Viacom Library was merged with the Paramount Library. The Viacom Library included distribution of the CBS programs such as Gunsmoke, Hawaii Five-0, Hogan's Heroes, The Honeymooners, I Love Lucy, Perry Mason and The Twilight Zone. Shows owned or produced by Viacom include The Andy Griffith Show, Diagnosis Murder, The New Perry Mason and Matlock. Viacom also acquired distribution rights to features and TV product from Cap Cities/ABC, Carsey-Werner, Cinema Center Films, Dino De Laurentiis, EMI, Lion International Films, Sunn Classics, and Trans World Entertainment.
The Viacom library includes a number of Elvis Presley features that were produced at Paramount by Hal Wallis who owned the pictures until Viacom purchased them from his estate.

The combined libraries total 55,000 hours of programming.


source : www.paramount.com
English
Paramount Pictures – A short history

Paramount's lineage dates back to 1912 when Adolph Zukor, the owner of a New York nickelodeon, secured American distribution rights to Sarah Bernhart's four-reel film, Queen Elizabeth. The film's triumphant opening on July 12, 1912 as the first full-length drama shown in the United States prompted Zukor to found the Famous Players Film Company. Famous Players began to produce movies in New York, beginning with The Prisoner of Zenda and The Count of Monte Cristo. A year later Zukor invested in a film distribution company named Paramount Pictures.

June 28, 1916 marked a turning point in Paramount's history. The Jesse L. Lasky Company, which was producing films in Hollywood, California, merged with Famous Players to form the Famous Players-Lasky Corporation. The corporation consolidated its production and distribution divisions, and audiences began seeing « Paramount Pictures. » Zukor and Lasky then constructed a vast new studio on Marathon Street in Hollywood, which the company has occupied since 1926.

Paramount's early artists included directors Cecil B. DeMille and William S. Hart, and stars Mary Pickford, Rudolf Valentino and Clara Bow. Wings, the studio's 1928 release, received the very first Academy Award® for Best Picture from the members of the Academy of Motion Picture Arts and Sciences.

A few of Paramount's memorable post-World War II films include The Ten Commandments, White Christmas, Shane, Psycho, Romeo and Juliet, True Grit, The Godfather films, Ordinary People, Reds, Terms of Endearment, Saturday Night Fever, Raiders of the Lost Ark, Beverly Hills Cop, Ghost, The Hunt for Red October, Patriot Games, the Star Trek movies, Indecent Proposal, Forrest Gump, Braveheart, Mission Impossible and Titanic. Many of these titles are available from Paramount Home Entertainment. Please check our online catalog.

Gulf+Western Industries, Inc. acquired control of Paramount on March 24, 1966. The corporation turned its interest toward the new entertainment division, and on June 5, 1989, G+W was renamed Paramount Communications Inc.

On March 11, 1994, Paramount merged with Viacom Inc, under the leadership of Sumner Redstone, chairman of the board and chief executive officer. Today, Paramount Pictures, together with Paramount Television, CBS Television, Simon & Schuster Publishing, MTV Networks, Showtime Networks, Infinity, BET, UPN, Paramount Parks and Blockbuster Entertainment comprise the entertainment leader, Viacom Inc.

Paramount Pictures is the only major motion picture studio located in Hollywood. It is an expansive, self-contained state-of-the-art production center and business community.

source : www.paramount.com
Powered by