Fiche Structure
Cinéma/TV
Nyerai Films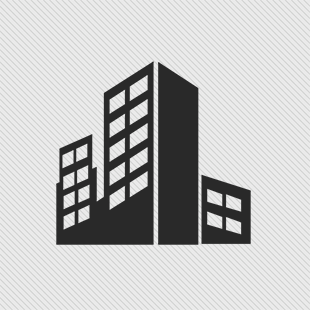 Statut : Société de droit privé
Genre : Production
Adresse : P.O. Box BW 1520 Borrowdale HARARE
Pays concerné : Zimbabwe
Téléphone(s) : +263 4 862355
Fax : +263 4 862355
Français
Concept
When Nyerai Films was founded in 1992 in Harare, Zimbabwe, we had had a long experience in all areas of low-budget film production both in Europe and in Africa, ranging from television documentation to feature films. For some years we worked in Berlin, Germany. In 2001 we moved back to Harare, Zimbabwe. We are now operating from here.

Our main objective now is to promote productions by emerging young film makers from Southern Africa. Since then our own productions, either commissioned by broadcasters or independently produced, have familiarised us with the different and interesting voices which are emerging from the south of the world and which are also gaining increasing acceptance in a western film culture that is looking for innovation and new experiences.

Representing this point of view to funders and distributors, we take full advantage of the fact that urban life all over the world is becoming more and more cosmopolitan, a development that promises great chances for the success of our films. Our own post-production facilities, including an avid media composer, ensure that our projects do not run out of steam in the last stages.

« Low Budget – High Energy » is not just an idea with us – it's a reality.

Team

Tsitsi Dangarembga, Writer and Director
Diploma studies at the Deutsche Film- und Fernsehakademie Berlin (German Film and Television Academy Berlin), 1989-1996,
completed with distinction.
Founder and director of International Images Filmfestival for Women, Harare
Doctoral studies in Department of African Studies Humboldt University, Berlin, with thesis entitled « The exotic has always already been known: changing the content of the « black signifier as a means of improving reception of African films », 1999 to current.

Olaf Koschke, Producer and Editor
since 1986 – film & tv- editor, with works for ZDF, ARTE, 3Sat, MDR, ORB, Sat 1, RTL, Premiere and Deutsche Welle, which are national programmes; also work for various international broadcasters; plus experience with mobile studios, telecines,digital 3-D effects and the techniques of live broadcasting
since 1993 – lecturer for video- and nonlinear-editing at Deutsche Film- und Fernsehakademie Berlin, DEKRA-Medienakademie Rügen, Hochschule für Gestaltung Karlsruhe,Television Training Centre at Deutsche Welle Berlin – producer with Nyerai films

Musa Ally, Editor and Sound Recordist

In development

Q-ing
feature film – This comic episode film centres round a fuel station in one of Harare's working class suburbs.
A community constantly queues for fuel when a shortage hits, but life must go on. Bar the odd inferno, young men still fall in love, people keep on making love and babies keep being born
Stories derived from a national competition on fuel queue stories
Screenplay episodes by three upcoming Zimbabwean scriptwriters with experienced scriptdoctor
directed by four young Zimbabwean filmdirectors


Kare Kare Zvako – Nyami Nyami
Second part in the KARE KARE ZVAKO – series.
Powered by