Fiche Structure
Cinéma/TV
Média
SBS TV
Dateline SBS TV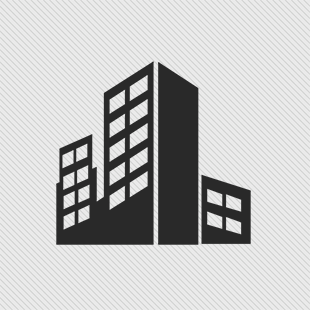 Statut : Société de droit privé
Adresse : 14 Herbert Street, Artarmon NSW 2064 SYDNEY
Pays concerné : Australie
Téléphone(s) : +61 2 9430 3698
Fax : +61 2 9430 3749
Français
Overview

Le Special Broadcasting Service (SBS) est le diffuseur public multiculturel et multilangue d'Australie.

SBS est unique. Ses services de radio et télévision diffusent en plus de langues que n'importe quelle autre chaîne dans le monde.

Soixantes-huit langues sont parlées sur la Radio SBS. Des programmes en plus de 60 langues sont diffusés sur la Télévision et le réeau internet SBS, SBS New Media fournit des services de texte et d'audio-on-demand dans plus de 50 langues.
English
Overview

The Special Broadcasting Service (SBS) is Australia's multicultural and multilingual public broadcaster.

SBS is unique. Its radio and television services broadcast in more languages than any other network in the world.

Sixty-eight languages are spoken on SBS Radio. Programs in more than 60 languages are broadcast on SBS Television, and Online, SBS New Media provides text and audio-on-demand services in more than 50 languages.

SBS was established to give voice and exposure to multicultural Australia; to define, foster and celebrate Australia's cultural diversity in accordance with our Charter obligation to « provide multilingual and multicultural radio and television services that inform, educate and entertain all Australians and, in doing so, reflect Australia's multicultural society ».

Every hour, SBS Radio broadcasts in a different language, and from one program to the next, SBS Television provides extraordinary insights into the world's cultures and Australia's ethnic diversity. Together, they contribute to the cross-cultural understanding of all Australians – linguistically, sociologically and culturally.

SBS Television is watched by more than seven million Australians each week. What they see is a unique mix of Australian-produced and international programs drawn from over 400 national and international sources. Programs in languages other than English – which comprise more than half the SBS Television schedule – are accessible to all viewers through SBS-produced English language subtitles.

SBS Radio, the world's most linguistically diverse broadcaster, reaches across the major languages spoken in Australia. It produces more than 13,500 hours of language-specific programs each year, in English and more than 60 other languages. Since 1975, SBS Radio has expanded its service from a single AM station in Sydney and Melbourne, to a five signal network that's available in all capital cities and key regional centres.

SBS Online provides text and video services as well as audio-on-demand in 68 languages, making it the most linguistically diverse website in the world. The online service extends and enhances SBS Television and Radio programming and generates original content, including comprehensive Australian and international news reports, innovative youth programming and one of Australia's most comprehensive soccer web sites.

SBS celebrates difference and promotes understanding. It gives Australians access to other cultures and languages, and targets prejudice, racism and discrimination through creative and quality programming that is inclusive and diverse.

SBS is the voice and the vision of multicultural Australia.
Powered by