Fiche Structure
Hamoloi Pictures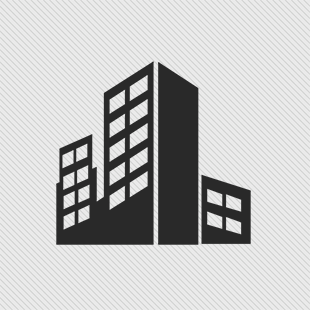 Adresse : JOHANNESBURG
Pays concerné : Afrique du Sud
Téléphone(s) : +27 11 403 8416/71/72 | +27 73 389 1452 (GSM)
Français
TEAM
Vincent Moloi, Director, producer
Itumeleng Matshele, Production Manager
CONTACT PERSON
Tumi Matshele
[email protected]
AMOLOI PICTURES/ Mr. Vincent Moloi
2. Contact person:
Itumeleng Matshele, Production Manager
[email protected]
Vincent Moloi is a new breed of documentary filmmakers in South Africa exploring new styles in this medium. His youthful, adventurous and risk bearing attitude sets him to the front row as a trailblazer of that which is to come. His humble beginning in the film industry was with Soweto Community Tv initiative, a subscriber of Open Window Network (OWN). But this did not last after he completed his Media Studies certificate with Boston Media House/RAU. He had a brief relation with the SABC2's promo department before joining an independent Italian Filmmaker on a series of 8 documentaries called « Magic and Traditional Healing in Africa ». It is here that he established and realised his tv making foundation.
But his love for community media saw him returned as a Trainer at Open Window Network and direct/produced corporate videos. During this time, Moloi co-Produced a special broadcast programme on Urban Future Conference for SABC's current affairs programme, Newsmaker. Having learned and worked in production and creative, particular as an off-line editor, he started directing kids educational programmes on SABC. This was followed by a 26minutes documentary about kids of the Maluti Mountains in Lesotho.
Vincent's streetwise, rebellious attitude and sharp intellect is apparent on his full-length documentary about a world-renowned South African writer, poet and activist, Dr Dennis Brutus. It is this documentary « I Am a Rebel » that Moloi's fresh approach to his craft is recognizable and was emphasized by invites to different film festival in India, USA, Austria etc. As a trainer, he also conducted UNESCO television exchange program between Malawi and South Africa. For a year he partnered in managing a production and edit facility house, but realizing his love he resorted back to freelance directing.
As a benefit to his explorative efforts, Vincent worked on a Hollywood feature film, hotel Rwanda, as a trainee director under the mentorship of Terry Goerge. Since then he has 2 ndAD several international commercials and is due to co-direct his first commercial with DC studios. Moloi sees this experience, as he puts it « …it's one of many steps towards my short film, hopefully sooner than I expect ».
On documentaries, Moloi is currently working on two documentaries one a commission from a co-production project between SABC1, Encounters, Fuzebox and Odecity Films called « Black on White », the other is on a subculture of a popular Soweto gangster in the 80's.
As a young director, Vincent's proactive and engaging personality reveals a filmmaker who is well equipped to excel and offer more in the South African film industry.
haMoloi Pictures
(C) +27 (0) 73 194 6693
[email protected]
www.hamoloi.co.za
3. Commitments/ connections with other organizations. Corporate
Video for Department of Finance and Economic Affairs
Co Production « Why Must I die » for Article Z (France Based Media Company)
4. Names of your source of funds: Sponsors, Donors, and Subsidies
NFVF
5. Diary (function attended)
Premier: I Mike What I like
26th May '06
Nu Metro- Balfour Park
Poetry by Kgafela wa ga Magogodi (Film)
TELEPHONE
+27 73 866 7049/ +27 73 389 1452
[email protected]
/
[email protected]
Powered by