Fiche Structure
Cinéma/TV
Little Film Company (The)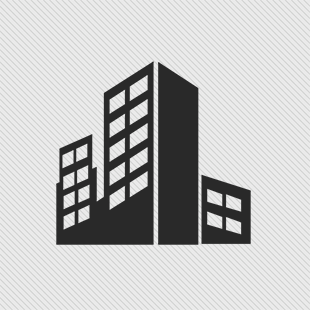 Statut : Société de droit privé
Adresse : 12930 Ventura Boulevard #822 CA 91604 Studio City
Pays concerné : États-Unis
Téléphone(s) : +1 818.762.6999
Fax : +1 818.760.2981
Français
The Little Film Company – fondée et entièrement détenue par Robbie et Ellen Little – est une société indépendante de production et de ventes internationales qui date de 3 ans, distribuant 4 à 6 films par an.
English
About The Little Film Company
The Little Film Company-founded and wholly owned by Robbie and Ellen Little-is a three-year-old independent world sales and production company distributing 4 to 6 films per year.
Robbie Little
Co-President
[email protected]
Skype: robbielittle
Ellen Little
Co-President
[email protected]
The Little Film Company's first film, Tsotsi, written and directed by Gavin Hood, won the 2006 Oscar© for Best Foreign Language Film after winning both The Standard Life Audience Award and the Michael Powell Award for Best Film at The Edinburgh International Film Festival, and the prestigious People's Choice Award at The Toronto International Film Festival. Robbie Little was an Executive Producer of Tsotsi.
Among the films Robbie has exec-produced are the supernatural horror film franchise, The Prophecy, with Christopher Walken, Virginia Madsen, and Brittany Murphy; and, more recently, An American Haunting, starring Donald Sutherland, Sissy Spacek, James D'Arcy and Rachel Hurd-Wood. He was an Executive Producer on the family film, Trading Mom, starring Sissy Spacek.
Both Ellen and Robbie served as Executive Producers on Julie Taymor's audacious screen adaptation of Shakespeare's Titus, starring Sir Anthony Hopkins, Jessica Lange, Jonathan Rhys Meyers, and Alan Cumming; and then on John Turturro's enchanting Illuminata, starring Turturro, Susan Sarandon, and Christopher Walken.
Ellen and Robbie Little have championed two Oscar©-winning films and a number of films which have been nominated for Academy Awards©. The Oscar© for Best Foreign Language Film of 2005 went to the South African film, Tsotsi, and the Dutch film Antonia's Line won the Oscar© for Best Foreign Language Film of 1995. Vietnam's The Scent of Green Papaya, Norway's The Other Side of Sunday, and Norway's Elling were all nominated for Best Foreign Language Film, while Julian Schnabel's Before Night Falls, Sir Ian McKellen's Richard III, and Julie Taymor's adaptation of Shakespeare's Titus were all nominated in various categories.
The Littles supported the early films from now acclaimed directors like Roland Emmerich (Ghost Chase and Moon 44), Bill Condon (Gods and Monsters, Oscar©-winner for Best Adapted Screenplay), and Gurinder Chadha (Bhaji on the Beach). They recognized emerging acting talent like Drew Barrymore in Guncrazy (1992), Viggo Mortensen in American Yakuza (1993), Russell Crowe in No Way Back (1995), Hilary Swank in Quiet Days in Hollywood (1997), Jonathan Rhys Meyers in Titus (1999), and Eric Bana in Chopper (2000).
Ellen was privileged to work with Ian McKellen-who had adapted Shakespeare's Richard III for the screen-in developing the film on which she served as Executive Producer. The film was directed by Richard Loncraine and starred McKellen, Annette Bening, Jim Broadbent, Robert Downey Jr., and Nigel Hawthorne.
Ellen recently developed and produced The Boys (& Girl) from County Clare, directed by John Irvin, starring Andrea Corr, Colm Meaney and Bernard Hill; and executive-produced The Snow Walker, adapted from a Farley Mowat story by director Charles Martin Smith, starring Barry Pepper.
Ellen and Robbie have played a role in financing, producing and/or distributing over 300 films, including such titles as Waking Ned Devine, written and directed by Kirk Jones, starring Ian Bannen and David Kelley; Evelyn, directed by Bruce Beresford, starring Pierce Brosnan; Julian Schnabel's Before Night Falls, for which Javier Bardem received an Oscar© nomination for Best Actor; Scott Elliot's A Map of the World, starring Sigourney Weaver and Julianne Moore; John Sayles's The Secret of Roan Inish; Between Strangers, directed by Edoardo Ponti, starring the legendary Sophia Loren; Noel Coward's Relative Values, directed by Eric Styles, and starring another legend, Julie Andrews; Franco Dragone's Alegria, featuring the world-famous Cirque du Soleil; Silvio Soldini's Italian comedy, Bread and Tulips; Marleen Gorris's Antonia's Line, winner of the 1995 Academy Award© for Best Foreign Language Film; Virginia Woolf's Mrs. Dalloway (also directed by Marleen Gorris), starring Vanessa Redgrave; Wallace Shawn's The Designated Mourner, directed by Sir David Hare, with a virtuoso Mike Nichols (the director) in his only acting role on film; Jerusalem and A Song for Martin, both directed by Bille August; Damien Pettigrew's documentary Fellini: I'm a Born Liar; Anna Maria Tatò's documentary Marcello Mastroianni: I Remember; Autumn Spring by Czech director Vladimír Michálek; Julie Walking Home, directed by Agnieska Holland; Hal Hartley's The Unbelievable Truth; and Lawless Heart, directed by Tom Hunsinger and Neil Hunter, starring Bill Nighy.
When Ellen and Robbie moved to Los Angeles from Rome, Italy-where they had been living-they co-founded Overseas Filmgroup in 1980, a foreign sales and production organization. Later they established First Look Media to package, finance and distribute theatrical motion pictures in the U.S. domestic market. As President and Co-Chairman of First Look Media, Robbie then created First Look Home Entertainment, the company's own video/DVD distribution division, which has grown into one of the most successful independent labels in the country. Robbie and Ellen remain shareholders of First Look Studios. Founding members of the Independent Film and Television Alliance (IFTA), the Littles are also founding members of The Archive Council, the industry support group for the University of California Los Angeles (UCLA) Archive Film Preservation Program. They also serve on the Board of Directors of the Antonio David Blanco Scholarship Fund, which annually benefits deserving students in the UCLA Department of Film and Television. The Littles also support scholarship funds honoring Irvin Shapiro and Walter Manley at the Tisch School of the Arts, New York University.
Clay Epstein
VP Sales and Acquisitions
[email protected]
Skype: slaboclay
Clay Epstein joined The Little Film Company in January 2006 as Vice President, Sales and Acquisitions, to play a key role in maintaining Robbie and Ellen's vision of the company. With responsibilities that include the development, acquisition, and distribution of theatrical product, Clay is also involved in the marketing of all distributed titles.
Prior to joining The Little Film Company, Clay spent over four years at First Look Studios (formerly, First Look Media) where he held the position of Sales Executive. He was solely responsible for all distribution of the company's 300+ title library to Asia, Ancillary and New Media markets. Prior to that, he was Director of Sales Operations, overseeing the marketing for the International Sales Division, organizing the company's presence at all major Film and TV markets and supervising the sales support staff. Clay started his career at the legendary Kushner-Locke as Assistant, after graduating with a Degree in Film Production from California Sate University, Northridge. He is frequently invited by film festivals and film schools throughout the world to share his expertise on Distribution and Marketing within the Independent Marketplace.
Powered by