Fiche Structure
BBC Films
Branche cinéma de la BBC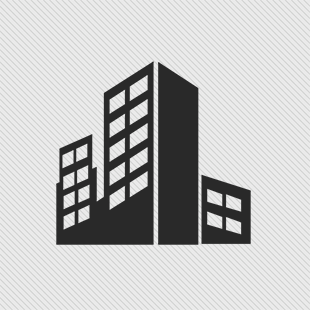 Adresse : Room 6023 Television Centre, Wood Lane W12 7RJ LONDRES
Pays concerné : Royaume-Uni
Téléphone(s) : +44 20 8576 7265 | +44 207 765 0251
Français
BBC Films est la branche cinéma de la BBC.

FILMS

2009
1939
Fish Tank

2008
Brideshead Revisited
An Education
In The Loop
Is Anybody There?
Un mariage de rêve
Les Noces rebelles

2007
The Other Boleyn Girl

2006
Confetti
Imagine me and you
Notes on a Scandal
Shooting Dogs
Starter For Ten
Cuba, une odyssée africaine

2005
AUX ABOIS
Madame Henderson Presente
Red Road
Scoop

2004
MILLIONS

2003
BULLET BOY
CODE 46
MASKED AND ANONYMOUS
The Mother
MY SUMMER OF LOVE
SYLVIA
TRAUMA

2002
HAPPY NOW?
In this World
OUT OF CONTROL
TOMORROW LA SCALA!

2001
DIRTY PRETTY THINGS
DOCTOR SLEEP
I CAPTURE THE CASTLE
STRUMPET
VACUUMING COMPLETELY NUDE IN PARADISE
LE VOYAGE DE MORVERN CALLAR

2000
STATION JIM
WHEN I WAS TWELVE
English
About BBC Films
BBC Films is the feature film-making arm of the BBC. It is firmly established at the forefront of British independent film-making and co-produces approximately eight films a year. Working in partnership with major international and UK distributors, including The Weinstein Company, Miramax, Fox, Buena Vista, Pathé, Momentum, UIP and Sony, BBC Films aims to make strong British films with range and ambition. We are committed to finding and developing new talent, as well as collaborating with some of the foremost writers and directors in the industry, including Kenneth Branagh, Michael Winterbottom, John Maybury, Stephen Frears and Saul Dibb.

BBC Films productions include the acclaimed and four times Academy Award nominee Notes On A Scandal, adapted from Zoë Heller's novel, starring Cate Blanchett and Dame Judi Dench; Stephen Daldry's Billy Elliot (BBC Films' most successful film to date, which has taken some 0m worldwide, won three major British Academy Film Awards and was nominated for three Academy Awards); the Academy Award-winning Iris, starring Judi Dench, Kate Winslet, Jim Broadbent and directed by Richard Eyre; Stephen Frears' Dirty Pretty Things; Michael Winterbottom's Berlin Golden Bear winner In This World; Gwyneth Paltrow and Daniel Craig in Sylvia; Roger Michell's highly-acclaimed The Mother, scripted by Hanif Kureishi; Lynne Ramsay's Ratcatcher and Morvern Callar; Pawel Pawlikowski's Last Resort and My Summer Of Love – both BAFTA award winners; Golden Globe winner The Life And Death Of Peter Sellers featuring Geoffrey Rush; critically-acclaimed urban drama Bullet Boy, Saul Dibb's debut feature; Dame Judi Dench and Bob Hoskins star in Stephen Frears' Mrs Henderson Presents; Woody Allen's first UK-set film, Match Point, stars Scarlett Johansson and Jonathan Rhys Meyers; A Cock And Bull Story, Michael Winterbottom's adaptation of Tristram Shandy starring Steve Coogan and Rob Brydon; and sparkling wedding comedy Confetti, featuring a host of Britain's leading comedic talent including Martin Freeman, Jessica Stevenson, stand-up comedian Jimmy Carr and Alison Steadman.

As well as cinema features, BBC Films has been responsible for some of the most groundbreaking and acclaimed BBC television dramas in recent years, working with award-winning writer-directors such as Stephen Poliakoff, Dominic Savage and Francesca Joseph. Due to be broadcast in the coming weeks are the TV premieres of Shooting Dogs, a powerful and moving drama of a young priest's experiences during the Rwandan genocide, directed by Michael Caton-Jones, starring Hugh Dancy and John Hurt CBE; and Millions, Danny Boyle's first ever family film, a heartwarming and hilarious tale about what happens when two boys attempt to spend a quarter of a million pounds in one week.

Recent theatric releases include David Cronenberg's Eastern Promises, featuring a BAFTA and Academy Award nominated performance from Viggo Mortensen; Becoming Jane, starring James McAvoy and BIFA nominated Anne Hathaway; The History Boys, adapted from Alan Bennett's award-winning stage play; refugee drama Grow Your Own, scripted by Frank Cottrell Boyce; Richard Linklater's Fast Food Nation, a dramatised version of the controversial and bestselling book by Eric Schlosser; the Cannes Prix du Jury prize-winning Red Road, Andrea Arnold's first feature; Starter For Ten, starring James McAvoy as a first year University student; and Miss Potter, the enchanting love story of Beatrix Potter, starring Renée Zellweger and Ewan McGregor.

Released in the UK on 5 September is The Duchess: Keira Knightley stars as Georgiana the Duchess of Devonshire, in this lush adaptation from the biography by Amanda Foreman. Other new releases include The Boy in the Striped Pyjamas, out in the UK from the 12th September 2008. Adapted by Mark Herman from the best-selling book by John Boyne, the film is a story of an unlikely friendship that forms between Bruno, the son of a Nazi commandant, and Shmuel, a Jewish boy held captive in a concentration camp. Though the two are separated physically by a barbed-wire fence, their friendship grows and their lives become inescapably intertwined. A strong cast includes David Thewlis, Vera Farmiga, Rupert Friend and Sheila Hancock. Brideshead Revisited is on release in the UK from the 3rd October 2008, in which director Julian Jarrold brings Evelyn Waugh's classic to the big screen for the first time ever. The film stars Ben Whishaw, Matthew Goode, Hayley Atwell, Emma Thompson and Michael Gambon. And finally Sam Mendes' Revolutionary Road will open on 31 January 2009. Based on the celebrated novel by Richard Yates, the film re-unites five time Oscar nominee Kate Winslet and three time Oscar nominee Leonardo DiCaprio for the first time since the 1997 all-time box office hit and Oscar winning Titanic, to play the leading roles in this heart-rending story of thwarted passion and the search for fulfilment.
Powered by