Fiche Structure
Cinéma/TV
Sony Pictures Entertainment (SPE)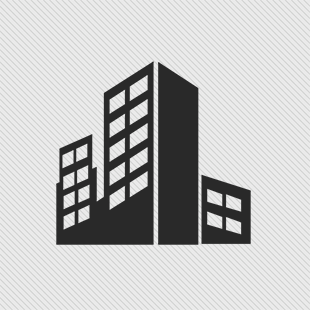 Statut : Société de droit privé
Adresse : Sony Pictures Entertainment Global Communications 10202 West Washington Blvd. 90232 Culver City, California
Pays concerné : États-Unis
Téléphone(s) : +1 877-683-2791 (Sales)
English
About Sony Pictures Entertainment
Sony Pictures Entertainment (SPE) is a subsidiary of Sony Corporation of America (SCA), a subsidiary of Tokyo-based Sony Corporation. SPE's global operations encompass motion picture production and distribution; television production and distribution; digital content creation and distribution; worldwide channel investments; home entertainment acquisition and distribution; operation of studio facilities; development of new entertainment products, services and technologies; and distribution of filmed entertainment in more than 130 countries. Sony Pictures Entertainment can be found on the World Wide Web at
www.sonypictures.com
.
SONY PICTURES ENTERTAINMENT, INC.
*Howard Stringer, Chairman & CEO, Sony Corporation; Representative Corporate Executive Officer, Sony Corporation
*Michael Lynton, Chairman & CEO, SPE
*Amy Pascal, Co-Chairman, SPE and Chairman, Sony Pictures Motion Picture Group
Headquartered in Culver City, CA
Total Sales for fiscal year ended March 2009: .2 billion
Produces and distributes motion picture and television programming
Manages television channel investments worldwide
Acquires and distributes home entertainment product (DVD, Blu-ray and UMD)
Develops entertainment products and services for broadband distribution
Markets entertainment products and licensed merchandise for consumers
Operates studio facilities
ORGANIZE A SONY PICTURES MOVIE EVENT
Sony Pictures Group Sales offers a one of a kind service, providing your group with the research necessary to organize an event to remember.
Movie Events are fun, out of the ordinary and a cost effective way to:
– Treat your company employees.
– Host a field trip for your classroom or your child's birthday party.
– Have a fun outing with your neighborhood club or organization.
– Get a fun group together with your church congregation.
The Sony Pictures Group Sales service will understand a client's individual need and interests. Please feel free to inquire with any questions that you may have.
CALL US TOLL FREE:
+1 877-683-2791
OR EMAIL US AT:
[email protected]
Powered by