Fiche Structure
Cinéma/TV
Telepool
TELEPOOL GmbH München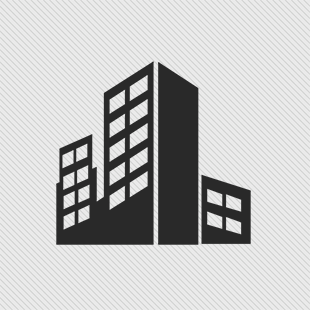 Statut : Société de droit privé
Adresse : Sonnenstr. 21 80331 MUNICH
Pays concerné : Allemagne
Téléphone(s) : +49-(0)89-55-876-0 | (+49-89) 558 762 26
Fax : +49-(0)89-55-876-188
English
Telepool GmbH is one of the leading European distribution companies in the fields of cinema and television. Our years of experience, perfectly complementary business divisions and our innovative approach to international customer relations have been the building blocks of our success.
Telepool GmbH can look back on a tradition of more than 40 years. In that time there has been one constant: our business has always remained focused on the needs of our clients and those of the market.
We are now active in the following business fields:
World sales of film and TV productions
: we have one of the largest libraries in Europe, filled with programs from, among others, our shareholders as well as from independent producers. Our library runs the gamut from TV series and event movies in all genres to cinema blockbusters and a wealth of documentaries. In 2007, we also acquired the rights for several years to the complete back catalogue as well as all new productions from leading German commercial broadcaster RTL Television.
Acquisition and trading of film rights for German-speaking Europe
: We are one of the big independent licensers of cinema, DVD, VOD and TV rights to high-quality programming. Our program stock, which includes, among other catalogues, the Helkon library and exploitation rights for the Senator library, is constantly being renewed and refreshed. An example is our exclusive free-TV output deal with Hollywood studio DreamWorks SKG and several « all rights » deals with independent (studio) producers and distributors. We often become involved as a co-producer/co-financier of new projects at an early stage in development and have proven ourselves to be a reliable production partner.
Acquisition and distribution of all ancillary rights
: As a merchandising agency, we are responsible for such successful properties as beloved German children's series « Unser Sandmännchen », « Der kleine König » and « Willi wills Wissen ». In the field of home entertainment, we license programmes to third parties or distribute them ourselves. We work together with established and reliable partners in the fields of music and publishing. This experience gives us the ability to market every program in the most appropriate and favourable way possible.
Co-productions with independent German and international producers
: We are constantly on the lookout for promising projects. This is where our staff's understanding of content and our « placing power » in international markets makes us a preferred partner for producers worldwide.
Services
: Our technical department enjoys an outstanding reputation in the industry. What we accept technically meets all global standards. We are pleased to offer third parties the benefit of this expertise to check, produce and copy broadcast and viewing materials in all existing formats.
TELEPOOL's shareholders
are:
Bayerischer Rundfunk (BR)
Mitteldeutscher Rundfunk (MDR)
SWR Media Services GmbH
Telvetia AG
Company management:
Dr. Thomas Weymar
Managing Director
Phone +49 (0)89-55 876 212
Fax +49 (0)89 55 876 19212
[email protected]
,
[email protected]
André Druskeit
Deputy Managing Director and Chief Financial Officer
Phone +49 (0)89-55 876 217
Fax +49 (0)89 55 876 19224
[email protected]
Thomas Weber
Head of Legal and Business Affairs
Phone +49 (0)89-55 876 245
Fax +49 (0)89 55 876 208
[email protected]
You can find almost all of our attractive programmes on our website or you can contact us via our headquarters in Munich or via our branch offices in Leipzig, Zurich or Los Angeles or via our contact addresses in Rome and Madrid.
Thank you for your interest.
TELEPOOL GmbH
Powered by