Talent Campus Durban 2009
2ème edition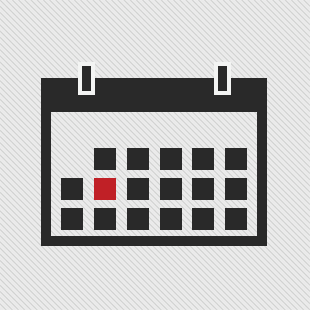 du 24 au 28 Juillet 2009
Horaires : 00:00
Cinéma/TV
Durban – Afrique du Sud
English
2nd TALENT CAMPUS DURBAN 24 – 28 July 2009 at the 30th Durban International Film Festival
(23 July – 2 August 2009)

The 30th Durban International Film Festival (23 July – 2 August 2009) is proud to announce the 2nd edition of Talent Campus Durban from 24 – 28 July 2009, an intensive 5-day programme of workshops and seminars delivered by film professionals to enhance both theoretical and practical approaches to filmmaking. The 2nd Talent Campus Durban theme Roots and Shoots: Creating a New African Cinema will focus activities towards the development of new partnerships between African filmmakers.

Talent Campus Durban invites filmmakers from Africa to apply to participate in these workshops and seminars, which take place in Durban, South Africa, over five days. In addition to specific activities offered by the Campus, the selected talents will have the opportunity to attend films and events at the 30th Durban International Film Festival.


Deadline for application was: 16 March 2009

Although many applied and could have been selected the choice was narrowed down to the following. It is hoped that those who applied and didnt get in this year will try again. And that they also apply to the Berlinale Talent Campus.


Talent Campus Durban 2009

Alberto Botelho Angola
Barry Abibata Burkina Faso
Cynthia Niyonsaba Burundi
Ariane Astrid Atodji Mbourou Cameroon
Mohamed Ghazala Egypt
Daniel Negatu Ethiopia
Ama Boamah Ghana
Honore Essoh IvoryCoast
Feisal Malik Kenya
Ridha Andriantomanga Madagascar
Bennie Msuku Malawi
Gertzon Witbooi Namibia
Akpor Harley Kagho Nigeria
Emilienne Benurugo Rwanda
El Hadji Samba Sarr Senegal
Carlos Francisco SouthAfrica
Ntobeko Dlamini SouthAfrica
Sandile Mchunu SouthAfrica
Angela Spencer SouthAfrica
Jonathan Boynton-Lee SouthAfrica
Kershan Pancham SouthAfrica
Thomas Bongani Hart SouthAfrica
William Du Plooy SouthAfrica
Matthew Von Abo SouthAfrica
Deborah Sprowson SouthAfrica
Fathima Simjee SouthAfrica
Sarah Dawson SouthAfrica
Poelo Ntseki SouthAfrica
Lodi Matsetela SouthAfrica
Vusi Nhlapo SouthAfrica
Jessica Klein SouthAfrica
Sicelo Mamle SouthAfrica
Thavanashen Mudaly SouthAfrica
Sakhile Dlamini Swaziland
Hamis Mtingwa Tanzania
Sodzine Agbo Togo
Sitou Ayite Togo
Caroline Kamya Uganda
Jessy Chisi Zambia
Tenjiwe Mutiti Zimbabwe


Talent Campus Durban is produced as a cooperation between the Durban International Film Festival and the Berlinale Talent Campus, and Berlin International Film Festival and is supported by the German Embassy in South Africa, the Goethe Institute South Africa, the Department of Economic Development – KwaZulu-Natal and Art Moves Africa.

The Durban International Film Festival is organised by the Centre for Creative Arts (UKZN) with principle funding and support from the National Film & Video Foundation, HIVOS, Stichting Doen, Department of Economic Development – KwaZulu-Natal, City of Durban, Durban Film Office, Department of Arts and Culture (Archives) and the Ethekwini Municipality as well as support from East Coast Radio and others.
Powered by