Nour Festival of Arts 2010
Cinema in Sudan, conversations with Gadalla Gubara – screening 27/11/10 London – Nour Festival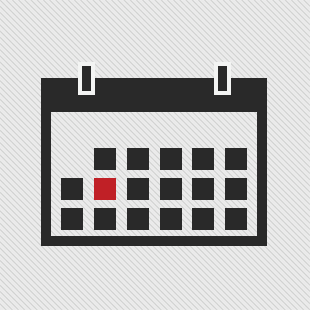 du 02 Octobre au 31 Décembre 2010
Horaires : 00:00
Musique, Cinéma/TV, Littérature / édition
London – Grande-Bretagne
Français
I am delighted to announce you my next film screening
at the Leighton House Museum in London, 27th November 2010.

My first documentary film 'Cinema in Sudan, conversations with Gadalla Gubara', will be part of Nour Festival
(https://sites.google.com/site/nourfestival/literature-and-film) and in
partnership with the Rift Valley Institute (www.riftvalley.net/).

Saturday November 27
7.00 – 10.00pm
Film starts at 7.30pm
Tickets £8.00/£6.00 students, includes refreshments.
Booking essential on 020 7471 9153

Frédérique Cifuentes Morgan


Welcome
Leighton House Museum is delighted to announce its inaugural Nour Festival of Arts which will run from October to December 2010.

The word Nour, which translates as'illumination' or'light' in many Middle Eastern languages is an appropriate title for this showcasing of contemporary arts and culture from the Middle East and North Africa. Fine art exhibitions, film screenings, literary readings and musical concerts are just some of the activities planned for this unique London event. Leighton House has long being recognised as one of the best examples of the historic exchanges between the UK and the cultures of the Middle East and North Africa. The unique architecture of the house combines Syrian, Iranian, Turkish and Egyptian artwork with British art and design. These cultural fusions have drawn and fascinated the public ever since the house was opened as a museum in 1900.

The festival aims to:
-Highlight the creative talent of emerging Middle Eastern and North African artists to UK audiences.
-Assist UK based artists of Middle Eastern and North African origin in gaining a platform for their work.
-Facilitate forums and discussions whereby British audiences can encounter contemporary artistic forms from these regions of the world and engage with these sectors.
-Offer the visiting public insights into the diverse make-up of the Middle East and North Africa today.
-Challenge stereotypes of this region of the world and its people through cultural expression.
-Disseminate a comprehensive education programme to deliver the aims of the Festival.
We hope you find something within our exciting programme to take part in over the coming months and look forward to welcoming you to Leighton House.
Powered by