Durban FilmMart 2013
4ème édition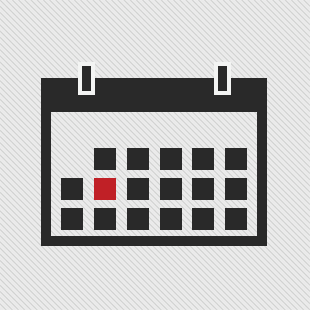 du 19 au 22 Juillet 2013
Horaires : 00:00
Cinéma/TV
Durban – Afrique du Sud
Français
The Durban FilmMart (DFM) Africa's premier film finance and co-production forum, which takes place from July 19 to 22, welcomes Produire au Sud, the film development programme of the Festival des 3 Continents in Nantes, France as new partners.

The Durban FilmMart (DFM) is a finance and co-production market which aims to create partnerships and further the development and production of film on the African continent. It's a co-production between the film industry development arm of the city of Durban and the Durban International Film Festival (DIFF), South Africa's largest and longest-running film festival and a flagship project of the Centre for Creative Arts (University of KwaZulu-Natal). This collaboration brings to Africa, growth, recognition and the opportunity to develop strategic relationships between film financiers and African filmmakers. The Durban FilmMart continues to raise the visibility of African cinema, stimulate production, and facilitate project collaboration between African filmmakers.

Partners and supporters of the Durban FilmMart 2012 include International Film Festival Rotterdam's (IFFR) CineMart, the International Documentary Film Festival Amsterdam (IDFA) and the IDFA Bertha Fund, the Berlinale Film Festival as well as Dubai Film Connection. DFM has continued to build on its partnerships locally and internationally to include Arte France, COA Group, Hot Docs – Blue Ice Documentary Film Fund, Independent Filmmaker Project, National Film and Video Foundation, Organisation Internationale de la Francophonie, Paris Cinema – Paris Project, Videovision Entertainment, WorldView Film Fund and others.

Finance Forum, Master Classes and Africa in Focus make up the Durban FilmMart 2013 programme. Delegates of the Durban FilmMart will have full access to the leading experts in the Master Classes who will share their expertise in the areas of finance, marketing, distribution, project packaging, co-production, New Media as well as access to Talent Campus. Delegates will also have the opportunity to attend Africa in Focus where a range of seminars and panel discussions featuring local and international filmmakers and industry experts with a special focus of African issues and initiatives will be discussed. Delegates seeking co-production partners can interact during several scheduled networking sessions.

The official selection of Durban FilmMart projects comprising includes 10 feature films and 8 documentaries. The selected projects will participate in one-on-one closed meetings within the Finance Forum.

Filmmakers who are not in the official selection still have an opportunity to register and attend Durban FilmMart as delegates.
Durban FilmMart Experts

Masterclasses will be held over the four days of the DFM.

Key experts include:

Clare Downs
Film expert, Clare Downs, will be a guest speaker at this year's Durban FilmMart and will deliver a scriptwriting master class titled Strategies for Development: the Agony and the Ecstasy.

She is a founder member of the script analysis team of EAVE. She served as the joint head of studies of the Scottish/Irish EAVE Regional programme and the EAVE Greek regional programme. She also served as a script analyst for the EAVE International Programme, Ties that Bind and for International Jerusalem Film Lab.

EAVE aims to provide training opportunities and bring producers of different regions together to facilitate co-production relationships. She's versatile as a script consultant, trainer and writer who started her career in 1978 as executive co-director of the Association of Independent Producers. In 2008 she wrote Taken Twilight, an adaptation of a true story set in Burma, for Dorm Film in Austria. Two years later, in 2010, this film fundi wrote Underbelly for VR Productions in Norway.

Internationally Clare has delivered numerous script-writing workshops and master classes in screenwriting. She works as a consultant, writing reports and working on individual projects with both film funds and filmmakers throughout the world. For 12 years she was the director of Council of Europe's First Film Europe. Clare served as director of International Creative Affairs for the Ladd Company/Warner Bros from 1981 to 1983.

Jon Reiss
Jon Reiss is a media strategist who helps filmmakers and companies navigate the new distribution and marketing landscape. He has worked with and consulted for Paramount Pictures, the Sundance Institute, Screen Australia, Film Independent, Creative Scotland, The South Australian Film Corporation and numerous film schools and festivals to devise ways to educate and help independent filmmakers in the new economic landscape. He has conducted his TOTBO Master Classes over four continents, is the year-round distribution and marketing lab leader at the IFP Filmmaker Labs.

Named one of « 10 Digital Directors to Watch » by Daily Variety, Jon Reiss is also critically acclaimed filmmaker whose experience releasing his feature Bomb It with a hybrid strategy was the inspiration for writing Think Outside the Box Office: The Ultimate Guide to Film Distribution and Marketing in the Digital Era (TOTBO), the first step-by-step guide for filmmakers to distribute and market their films. He also co-wrote Selling Your Film Without Selling Your Soul.

He is currently producing The Cure, a feature documentary and global transmedia project about breast cancer as well as releasing Bomb It 2 this coming June.

His upcoming books concern new models of artistic entrepreneurship and the Producer of Marketing and Distribution. He teaches at the Film Directing Program at Cal Arts.

Reis will present a pioneering master class on digital marketing and distribution at the DFM.

Christoph Thoke
Christoph Thoke, guest speaker at the DFM this year will present a co-production master class titled The Art of Working Together – Co-producing Strategies for an Open World.

With an extensive array of work produced, Christoph Thoke's films have been selected for 600 festival selections. He has raked up a whopping 120 awards in the process. Having started as a studio executive at German major Bavaria Film, Christoph, throughout his career has worked with highly acclaimed directors such as Rachid Bouchareb, Jean-Pierre, Luc Dardenne and Apichatpong Weerasethakul. In 2007 he launched Mogador Film in Berlin, Frankfurt from where he is currently producing and financing for both local and international markets. The German film producer and president of Mogador Film made a name for himself having served on the main jury of the 5th Dubai International Film Festival and on the international jury of the 31st International Film Festival of Durban. Christoph is voting member of the European Film Academy and of the German Film Academy. His films were officially selected for main competition at the prestigious Cannes Film Festival. Here, Lorna's Silence and Tropical Malady won top awards with the latter being named Best Film of the Year 2004 by film magazine's Cahiers du Cinéma. He works regularly as moderator at the Cannes Film Festival for The Producers Network, organised by the Cannes Market. Christoph also shares his expertise at education training programmes that include the Film Business School in Spain, the Young Asian Film Market in Nepal and Beyond Borders in Tunisia.

Álvaro Vega
Álvaro Vega is a film promotion expert who graduated in marketing, advertising and PR. For the past five years he has managed the marketing and publicity of one of Spain's main film distributors, Vértigo Films. Álvaro is behind the marketing of more than 70 films that include blockbusters like Stieg Larsson's Millennium Trilogy.
He is the CEO and founder of DobleSentido (based in Madrid Spain), a marketing and communication agency that develops activity into the film industry. Although still in its infancy (formed in 2013), DobleSentido has influence in the areas of films, festivals and events promotion, as well as consultancy and training programs. Already its clients include distributors and production companies such as Avalon, Versus and Oliete Films, Ridley Scott Associates, Almería Western Film Festival and Phenomena Experience. EAVE, the international professional training program is also a DobleSentido client. His lecture at the Durban FilmMart is entitled, Marketing & Publicity for Cinema – The Mentality to Promote.
Powered by